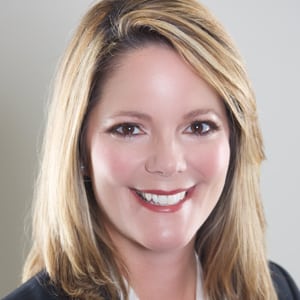 Years in Cable: 22 years
Education: BS, Business Administration and Accounting, Washington and Lee University; CPA
An accomplished equestrienne, Smith utilizes the same competitive mindset she has for riding horses in her role at Comcast. She instills in her team a winning mindset and a focus on delivering results and achieving goals. Also, Smith brings to her position deep knowledge of the financial side of the business as well as the operations side, and is able to engage with employees at all levels to ensure strong alignment and focus on mission-critical business objectives.
Q&A
The biggest innovation in cable over the last year? I think if you've ever tried the Voice Remote with our X1 system, you'd be amazed at what it can do. Say a line from your favorite movie and it pulls up that movie. Ask it how many medals swimmer Michael Phelps won at the Rio Olympic Games and it not only pulls up a bio of Phelps but it gives me options to watch clips and highlights of his events on Xfinity on Demand. It's really changing the way we watch TV.
The best thing about fast broadband is… It has enabled the creation of the most compelling technological advances of my lifetime.
Three years from now, what do you hope has been invented? Drone delivery of our equipment.
How do you celebrate your birthday? By spending time with friends enjoying my favorite hobby—horseback riding.
What are the top three qualities you look for in a hire? A competitive fire. An unwavering commitment to getting things done. When you are in a hyper competitive Region and industry, you have to focus on the most important things and move the ball across the goal line. Someone who will be bold, be decisive and be influential. I look for people are want to strive for excellence every day.
Favorite Saturday morning cartoon from your childhood? "Hong Kong Phooey"
How long is your morning commute? 45 minutes
Last show I watched not on my networks: Live stream of a major horse event.
New favorite binge: "Billions"