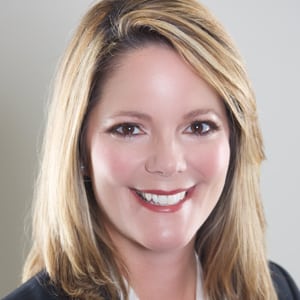 This past year, Smith had her hands full managing the devastating impact Hurricane Irma had on employees and customers. Her team had services restored to 92% of impacted customers within a week, and more than 99% just a few days later. The team's restoration efforts during the long road to recovery demonstrated a selflessness that remains an inspiring example for the entire organization. Additionally, the Florida Region marked a significant milestone in 2017 in bridging the digital divide, reaching the participation of nearly half a million Floridians in the Internet Essentials program since it began in 2011. Smith admires Tina Fey and Amy Poehler for "their ability to adapt, to grow and to seize opportunities."
Who is an inspirational woman you admire, and why?
Tina Fey and Amy Poehler. I admire them not just for their brilliance as comediennes, actresses and writers, but for the fact that these two dynamic women leveraged their time on Saturday Night Live to create another level of success and more importantly, longevity in the entertainment industry. They each branched out—as novelists, executive producers and more—and became more than television or movie stars. For me, their ability to adapt, to grow and to seize opportunities is worthy of admiration.
What's been the most dramatic change in your sector of the business today vs. three years ago?
The way people are consuming content is changing…and it is changing fast! Today, the typical American household has multiple connected devices and more and more people are spending their time consuming media on digital platforms (phones, tablets, computers). People are watching and consuming more content than ever – but they are also watching a lot more TV through these devices.
If there were a reality show based on your office, what would it be called?
"Florida's Got Talent!"