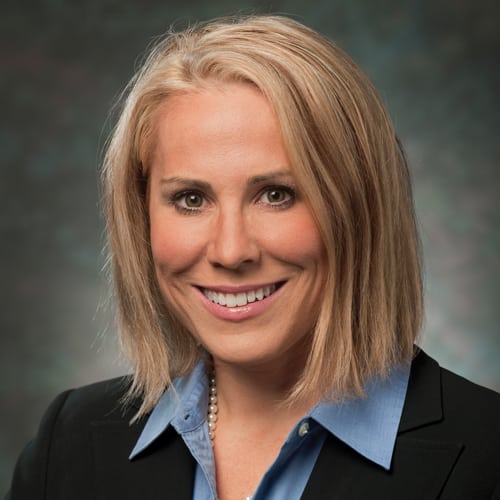 Years in Cable: 17
Education: BA, UCONN; Leadership Certificates from Harvard and Tuck
One Word that Best Describes Me: Driven
Lynch plays a crucial role on the company's senior leadership team, and carries the responsibility for leading 2,500 employees. She and her team are responsible for the delivery and service of Comcast's video, data, voice and security products — servicing more than 2.2 million residential and business customers in California. A world traveler, Lynch and her husband have visited more than 21 countries.
What excites you most about DOCSIS 3.1? Our customers continue to crave speed and consume ca­pacity at a compounding rate…DOCSIS 3.1 is the next evolution of speed….it's the latest version of the Data Over Cable Service Interface Specification (DOCSIS) standard — helping us to continue to own the speed space by allowing for much faster speeds by creating around 50% more capacity on the cable by transmitting data much more efficiently and using much more of the available spectrum.
What should cable do to improve its image? Im­proving our image requires a constant focus in looking at people, process and results from the customer lens… it's not just changing our image, rather it is in creating a customer-centric culture that helps us win and keep customers!
Best way to spend a Saturday night: My favorite way to spend a Saturday night is by the beach playing various games with family and friends, and good wine and grilling!
My cable industry mentor and why: I've been fortunate to have several mentors over my career both women and men whom have taken an interest in help­ing me develop and grow. Among them are Hank Fore, Marty Robinson and my husband.
Favorite vacation spot: I love history and traveling; it allows met to meet new people and gives me perspective.
My favorite vacation spot is Rome, Italy, because of the rich history, art, food and wonderful people.