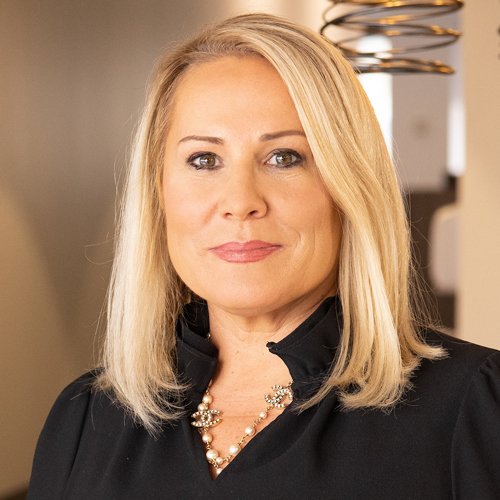 Years in Industry: 18
Education: BA, University of Connecticut; Various leadership certificates, including Dartmouth College SCTE Leadership Program and Harvard University CTAM Executive Leadership Program.
Motto I Live By: "Ancora Imparo," which is an Italian phrase meaning "Yet, I am learning." A personal motto I also live by in all facets of my life is "Be Courageous."
Under industry stalwart Lynch's leadership during the past year, Comcast established itself as Washington State's largest provider of gigabit internet and invested nearly $2 million to expand the company's state-of-the-art fiber-optic network and coaxial cable infrastructure to Deer Park. Her personal goal for 2019 is to give back and connect in the community… and finish a children's book she is writing highlighting girls solving everyday problems using math and science.
How do you stay motivated in your job? I am by nature a curious person, which in itself is a great motivational driver for me. I strive to learn one new thing every day from my fellow executives, our employees across our region or our customers. The more I learn the more I am engaged in all facets of our rapidly changing industry, and motivated to make a difference. As our industry continues to evolve at an accelerated pace, it is the "What if this were possible?" and, "What's next?" that is truly exciting and motivating to me!
Favorite board/card game: I am not sure if I would call it my favorite game, but I recently discovered "Cards Against Humanity" and think it can be a fun game to play in the right situation.
Favorite podcast: I am a bit of a geek who loves science and technology. One of my favorite podcasts for diving into these topics is "Talk Nerdy," it has so many topical conversations and interesting people discussing the technical and scientific advances of today. I am also a big fan of the "Revisionist History" podcast from Malcolm Gladwell.
Subject you wish you'd studied at school and/or subject you studied and wish you hadn't? I took French in school and more recently, I wish I would have taken Spanish. It is the second most spoken language in the U.S.! Thanks to the help of the Duolingo app, I am now learning Spanish with my husband.