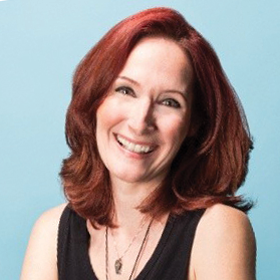 Campbell and her team's promotional efforts helped vault six of MTVE's series into the top 10 this summer, and three into the top five. Campbell is also very proud of her team's social impact work, including leading the creation of "Making Black History Now." This initiative comprised a series of spots as well as social and digital content that celebrated Black artists, change makers, activists and creators. The follow on was "Women's Future Month, which looked to inspire young people by focusing on current change. Campbell says the industry as a whole has "come leaps and bounds in showing the complexity and multi-faceted lives of women." In MTVE's brand creative group, "we strive to make sure we're uplifting women," she says.
How would you rate the industry regarding gender bias in shows/characters?
I think our industry has come leaps and bounds in showing the complexity and multi-faceted lives of women. We are seeing more women of color, less stereotypical portrayals of women overall, and the normalizing of a range of gender identities. I'm very proud to work at a place where Nina L. Diaz and Lily Neumeyer lead the development of our shows and we discuss together how we want the women to be shown as complex: smart, funny, happy, sad, struggling, succeeding, learning, growing, evolving—the whole range of human emotions and situations. In the brand creative group, we strive to make sure that we're uplifting women, which doesn't mean we shy away from showing complicated women. There is always more work to do, but I'm pleased to work alongside so many women, who are making it our mission to advance the portrayal of women in media.
What one female empowerment book do you think every woman should read?
One of my all-time favorite books that I think all women should read is Virginia Woolf's "A Room of One's Own." In it she talks about the need for women's financial independence and finding the space and freedom for creativity. It speaks to me about finding the time and space for a woman to develop her own voice—both literally and figuratively. This is a message that is still relevant—and the encouragement for women to do so is still necessary. Taking up space in the world, being independent and allowing yourself to create and express are all very important topics for women, just as much today as when Virginia Woolf first wrote it.