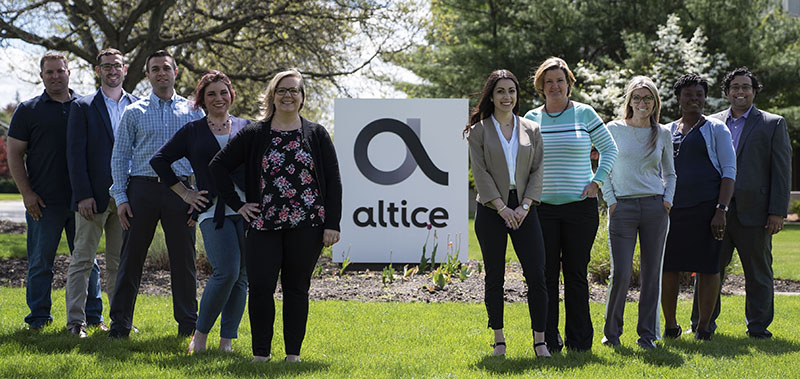 Altice USA has gone through a number of changes over the past year, splitting from its European counterpart and shifting its leadership. It's also been preparing for a number of new endeavors, including its upcoming mobile service. But through it all, one thing hasn't changed: its commitment to diversity and inclusion.
"We have been on an amazing journey these last two years building Altice USA using the foundations of three tremendous corporate cultures," explains Lee Schroeder, Altice USA's chief diversity officer and evp, government and public affairs. "Once much of that work was behind us, it was the right time for us to develop our forward-looking plan to ensure we are best positioned to continue serving the needs of our customers, our communities, and our employees."
The company has never had a shortage of employees wanting to maintain a focus on diversity and inclusion, and it's never hampered the conversation surrounding the topic. Despite that, Altice still saw room to take its efforts to the next level.
"When we looked at some of the numbers in terms of employee representation, we felt good about where we stood as a diverse company to start," Schroeder says. "However, our leadership team all the way up through our CEO felt that we had to focus on developing a deeper approach to diversity and inclusion that can permeate across every area of the business."
That approach wasn't something that fell back on simple tolerance, or even the slightly better (but still far from perfect) benchmark of acceptance. The final company definition transcended it all.
"Altice USA's approach to diversity and inclusion embraces every individual, striving to ensure their distinct interests, realities and beliefs are appreciated and valued in all that we do," Schroeder says.
Each person is allowed to be celebrated for who they are and what their unique perspective brings to the team. They each have a platform, letting their voice be heard by everyone from their teammates to those in the C-Suite.
While diversity and inclusion has been top of mind for management, top brass also believes that even more progress can be made when the attention is off of them and on employees. Employee influence affects every level of the company, starting from HR searches for potential talent all the way to the executive level.
"It was important for us to make employee engagement a key initial focus because this type of work has to be felt by employees on a human level to start to really permeate the organization and culture." Schroeder says. "The Executive Council is focused on other programs such as how we approach diversity through talent development and what standards do we hold our partners and vendors to that make sense for us as a company."
– Sara Winegardner
Fast Facts
Altice USA has seven employee affinity groups: Altice Access, B.E.A.N. (Black Employee Affinity Network), Altice Generations, The Latino Community of Altice, Altice Together – LGBTQ, The Military Family, HER Impact Network
The MSO has more than 70 employees engaged in the leadership of our diversity & inclusion programs at various levels.
Altice USA completed its spinoff Altice NV in June. It serves approximately 4.9 million residential and business customers in 21 states through its Optimum and Suddenlink brands.