To Be or Not to Be – Software Patents and MSOs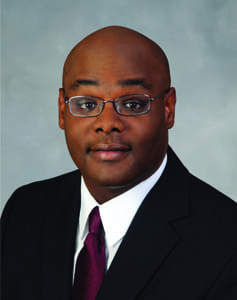 MSOs are often faced with patent litigation dealing with different aspects of complex technology. One particular category of patents, software patents, are often utilized against MSOs to allege infringement regarding technology as broad as Data Over Cable Service Interface Specification ("DOCSIS") to domain name lookup requests. Although existing case law allows the patenting of software, questions have continued to be raised regarding whether software should be entitled to patent protection.
Patents are allowed on new and useful process, machine, manufacture, or composition of matter, or any new and useful improvement thereof. However, patents covering laws of nature, physical phenomena and abstract ideas are not patentable since they are viewed as the basic tools of technological work. In a recent case pending before the Supreme Court, the issue of the scope of patentability of software patents is at issue. This case has broad ramifications for MSOs seeking to defend against and acquire software patents as part of their intellectual property strategy.
On March 31, 2014, the Supreme Court heard arguments in Alice Corp. v. CLS Bank Intern., a case which has significant implications on the patentability of software. Alice v. CLS Bank is of particular importance of MSOs, which often find themselves in the crosshairs of non-practicing entities armed with software patents. At issue in Alice v. CLS Bank is the validity of four patents, owned by Alice, which are directed to a systems, methods, and computer-readable media for mitigating risk in financial transactions by using a third party to facilitate simultaneous performance.
Essentially, the patents concern utilizing software to ensure that both parties to an exchange honor a proposed financial transaction and avoid one party unfairly benefiting through non-compliance. The suit, which dates back to 2007, was initiated by CLS Bank after it received several letters from Alice regarding its patent portfolio. The district court, on summary judgment, found that Alice's patents were directed to abstract ideas and were therefore invalid under 35 U.S.C. § 101. In its opinion, the court noted that "[u]sing an intermediary, which may independently maintain records or accounts on the parties to ensure each party has sufficient value or worth to complete a proposed exchange, as a way to guarantee that a transaction is ultimately honored by all parties, thereby minimizing risk, remains a fundamental, abstract concept." Simply adding a computer system configured to carry out the idea did nothing to make the idea any less abstract.
On appeal, a ten-judge panel of the Federal Circuit affirmed the district court's decision that the disputed patent claims were ineligible for patentability. However, the Federal Circuit issued seven different opinions—none of which received majority support—regarding this issue. Although seven of ten judges upheld the district court's decision that Alice's method and computer-readable-medium claims were invalid, no consensus was reached as to claims directed to a computer or system. Perhaps most importantly, the Federal Circuit also failed to reach a consensus as to the standard by which computer-implemented inventions are to be judged, leaving the question open for the Supreme Court.
While it's doubtful that the Supreme Court would opt to draw rigid lines, it could, in the words of Judge Moore, cause "the death of hundreds of thousands of patents . . . " by taking a narrow view of what constitutes patentable subject matter. A narrow view of patentable subject matter would provide a strong defense for MSOs faced with litigating against software patent cases since it is likely that many, if not all, of the claims in those patents would fail to constitute patentable subject matter. However, MSOs have also devoted substantial resources to obtaining software patents in the course of implementing their intellectual property strategy. These patent portfolios would be substantially devalued under a narrow view of patentable subject matter.
By the same token, a broad view of what constitutes patentable subject matter would enhance the value of software patent portfolios owned by MSOs. Nonetheless, this would also continue the ever-growing number of software patent suits.
Regardless of whether the Supreme Court chooses to draw bright lines or provide a more flexible solution, its decision will have substantial implications for MSOs given the reliance on software based technology in this industry.
(George Medlock is partner at Alston + Bird LLP. He is a member of the firm's Intellectual Property Litigation Group and his practice includes all areas of intellectual property litigation and counseling, with a particular emphasis on patent litigation and enforcement. Joshua Weeks is an associate in Alston + Bird LLP's Intellectual Property Litigation Group, focusing his practice on patent litigation and enforcement.)