A Newbie's Guide to Creating the Job You Want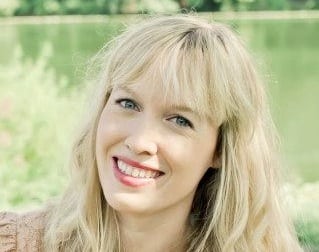 By Anna Snead, Senior Casting and Development Manager, Investigation Discovery and Discovery Life Channel
—
We are typically hired for very specific job functions in the cable industry, and it's hard to work outside of those boundaries—especially within a corporate environment. And it can be even more stifling if you feel there's more you can bring to the table. However, once you realize that your role can in fact encompass everything you contribute towards your team, you will gain more freedom.
Here are some tactics for defining the job you want:
• Master the Basics: Every position has basic skill sets and tasks that are required. Before you start aspiring to be the next creative bigwig or finance guru, make sure you master the job you were hired to do. If it's an assistant role, make sure you're handling administration skills with ease. Prove to people you can handle the workload—and take on more. It may seem like common sense, but people often forget that when you build trust and confidence in your work—even at the very basic level—people learn to lean on you more.
• Get to Know Yourself: Understand your strengths while capitalizing on your interests. They may, in fact, be one in the same thing. Figure out what excites you about the department or company as a whole and how that can work to your benefit. What do you aspire to be? What do you find most interesting? If you're not with a company or in a position that you're enthusiastic about, find ways to learn and grow from it. Every job lays the foundation for your next opportunity and allows you to get to know yourself better; it will help you gain stronger insight into what you will or will not be looking for in the next job.
• Think Outside of the Box: We tend to take deliberate steps in our careers, but considering other opportunities can wield pleasant surprises. It's important to take your blinders off and be open to every opportunity. Perhaps you think filmmaking is the highest art, but secretly you're a reality TV junkie. Don't discount a particular aspect of the industry you hadn't considered, because that just might be what ignites your interest and creativity the most.
• Speak Up: Sharing your knowledge and/or interests can allow people to see that your full value lies beyond your current position. Don't be afraid to throw out ideas. If vocalizing an idea in a big meeting isn't your thing, start off small by requesting a one-on-one meeting with your supervisor. Moreover, sometimes ideas that you deem unimportant can end up being vital to the company. This also shows your team you are able to take initiative and can bring more to table. Of course, always be aware of the appropriate time and place to share your new ideas.
• Expanding Your Role: Every job can be molded and adapted (within reason) if you can prove to your supervisor and team it would be beneficial to the company. No one is going to deny you taking on more work and utilizing you beyond your given role if it adds to the overall strength of your department. Hopefully by doing additional tasks that interest you, it will take some of the "work" out of it. Take it upon yourself to suggest new tools that could help the productiveness or creativeness of your department. For example, if you love doing research, propose putting together a weekly report—on anything from the latest YouTube videos to industry news—to inspire creative brainstorming from the team.
• Socialize Outside Your Team: Get to know your co-workers beyond your own department. It can be hard to generate ideas for a different team if you don't typically attend meetings with them, but if you know someone in the department it makes a world of difference. Set up informational meetings or attend group happy hours that will give you face time with more colleagues. Gaining a broader perspective on how the various departments within your company work together will create a better understanding of the bigger picture and uncover more ways to utilize your talents. And if you make contacts in different departments, you'll have a touch point when your next brilliant idea strikes. Often other departments will welcome new ideas with open arms—and it might even lead to your next job.
• Take Advantage: Jump on every opportunity within your position that is given to you. Make sure you're attending cross-department meetings and finding ways to expand your role. Attend marketing brainstorm sessions or join the show titling committee. Explore your interests. And once you find them, capitalize on them.
In our business there are so many opportunities to explore and ways to utilize your strengths. So make sure you're taking full advantage of your work environment and communicating your interests and everything you're capable of. This could be the year you define your dream job.
(Anna Snead is Senior Casting and Development Manager, Investigation Discovery and Discovery Life Channel. She is responsible for the cultivation of new and developing programs and talent across Investigation Discovery and the newly launched Discovery Life channel.)