Industry Employers Attract & Retain Talent with Attractive Benefits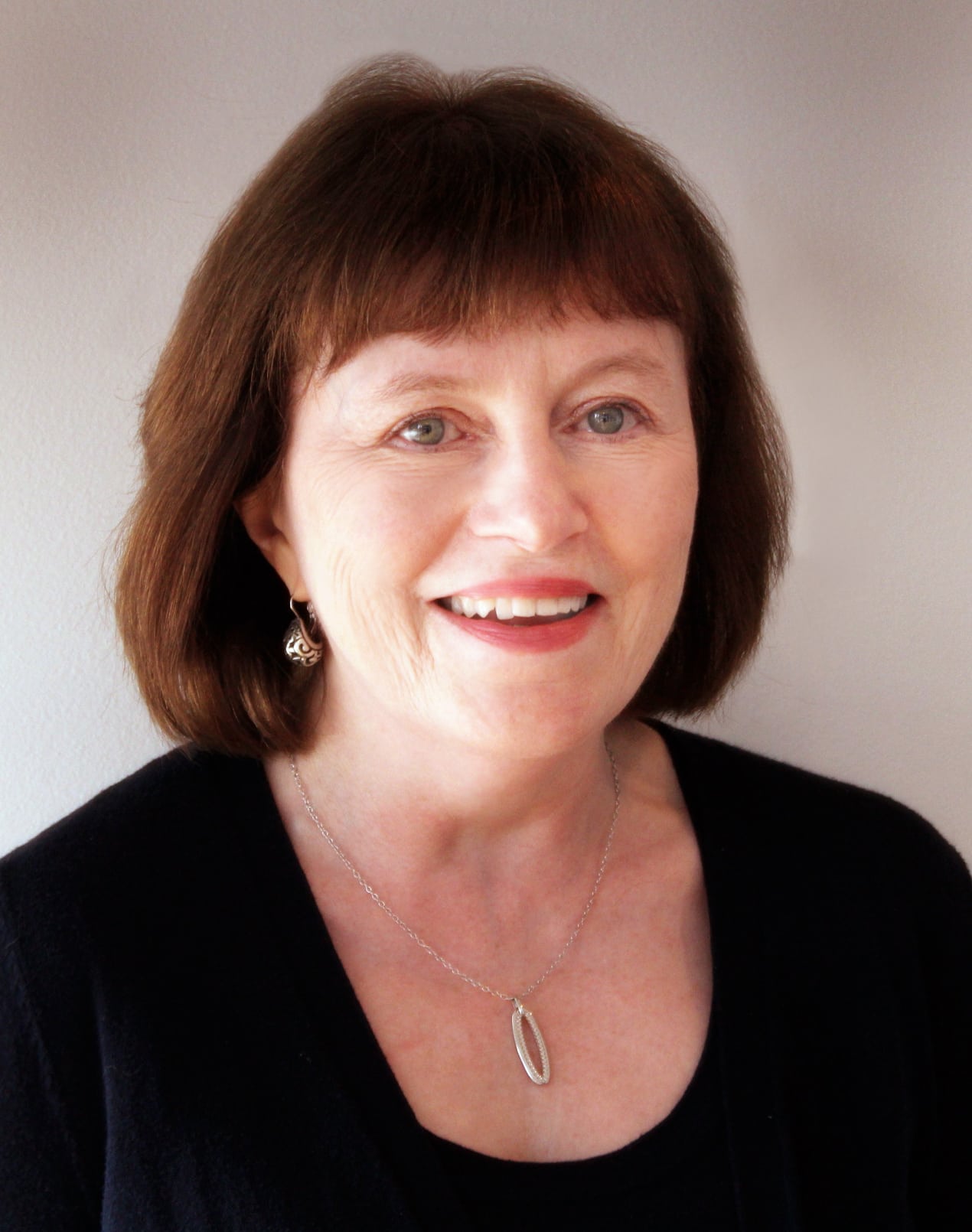 By Pamela Williams, CAE, Executive Director, CTHRA
This year, CTHRA launched a new benchmarking offering: CTHRA's 2017 Cable and Telecommunications Employee Benefits Survey. The survey data was collected, compiled and analyzed by PwC Saratoga in comparison to employers overall based on data from PwC's 2017 Health and Well-being Touchstone Survey. Through this analysis, we identified some noteworthy ways that our industry differentiates itself from U.S. employers in general.
LOWER HEALTHCARE DEDUCTIBLES AND OUT-OF-POCKET MAXIMUMS
As companies face yet another year of increases that exceed Consumer Price Index (CPI) 3+ fold, employers are identifying ways to limit the cost of health benefits by requiring greater employee contributions. As a result, 66% of employers in the U.S. and 55% of industry employers now offer High Deductible Health Plans (HDHP) with a Health Savings Account (HSA). However, industry employees strongly favor Preferred Provider Organizations (PPOs) over HDHP plans (Diagram 1). Employees who enroll in a PPO enjoy lower deductibles and out-of-pocket maximums, but higher coinsurance payments compared to all U.S. employers (Diagram 2).
Diagram 1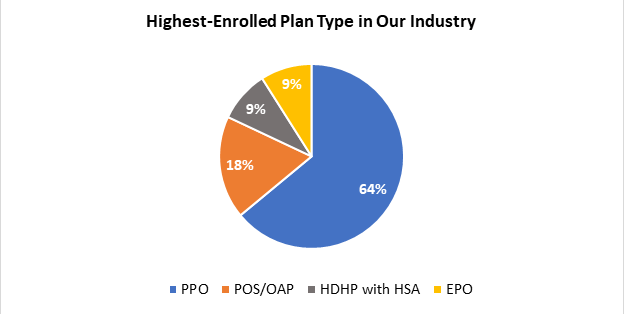 HEALTHCARE ELIGIBILITY FOR PART-TIMERS
Among CTHRA's survey participants, 45% offer the same medical benefits and contributions for part-timers, compared to just 21% of U.S. employers.
WELLNESS PROGRAMS
CTHRA's Employee Benefits Survey found that 100% of industry employers offer wellness programs compared to 80% of U.S. employers. The most common wellness initiatives offered by industry employers are employee assistance programs (EAP), physical activity programs/fitness discounts, biometric screenings, health coach and weight management.
RETIREMENT CONTRIBUTIONS & VESTING
One important finding is that 73% of industry employers make contributions to the 401(k) plan even if the employee does not contribute, while only 43% of U.S. employers do so. Industry employers also allow employees to vest more quickly in 401(k) plan contributions than U.S. employers. In 2017, 76% (up from 66% in 2014) of U.S. employers allow vesting in fewer than five years. In comparison, 91% of industry employers allow vesting in fewer than five years.
MORE TIME OFF
When comparing industry employers to U.S. employers, industry employees tend to net three more paid days off per year. In addition, industry employers are more likely to offer reduced hours and job sharing arrangements, but less likely to offer telecommuting (Diagram 3).

For more information about CTHRA's benchmarking surveys, please visit www.CTHRA.com.