Optimizing the Customer Experience Study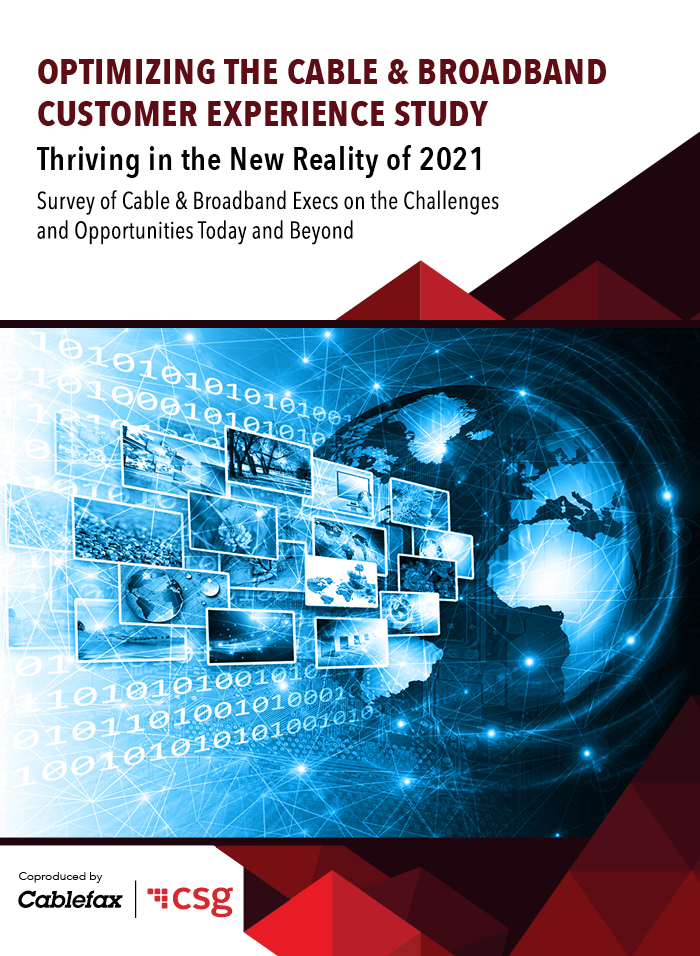 This unique study, developed by Cablefax and CSG, analyzes how leading cable operators and broadband providers, telcos and other distributors have changed their customer engagement activities and business strategies during the challenging year.
Cablefax surveyed industry executives to determine priorities, trends and best practices in the COVID-19 era, and the actions they are taking to survive and thrive in this new reality. The report includes insights and analysis covering:
Trends and outlook on cord cutting, self-installs, smart-home solutions and 5G
How cable and broadband customer behavior is changing
How customer service interactions and operations have been impacted
Field technician social distancing and safety programs
Challenges and opportunities arising from these shifts and changes
The report provides a mix of quantitative survey data as well as many write-in comments from the respondents. The analysis is based on survey responses from more than 270 executives representing a wide cross-section of the industry. The data and information in this report will help executives make more informed decisions and improve strategies and tactics during this challenging time.