Cablefax Program Awards 2021 Winners and Nominees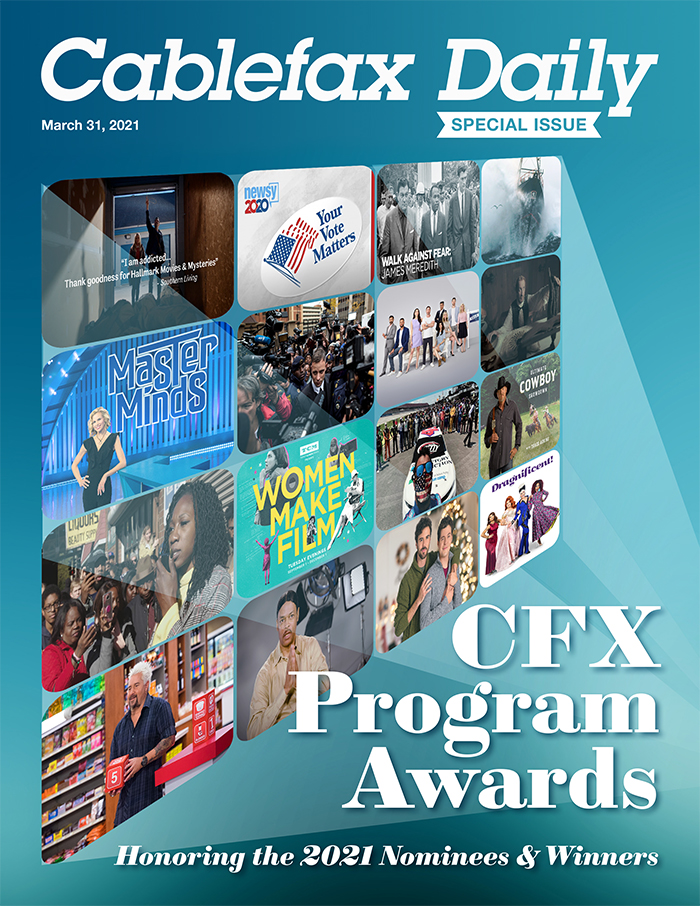 Congratulations to the Program Award Winners and Nominees!
Cablefax is continuing its long tradition of honoring the best programming in a particular content niche, regardless of where the content originated or how consumers watch it. The Cablefax Program Awards recognize outstanding content across any platform. We are proud to reveal our picks for best programming in 2020 and introduce some special categories related to the pandemic.
Read the special issue of Cablefax Daily, plus as an interactive bonus, the photos with red borders have embedded links, so click on the winner photos to sample the program.
Enjoy!