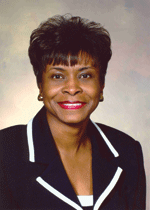 SVP & Chief People Officer
Cox Communications
CFTM: Do you continue to innovate in a down economy?
MAE DOUGLAS: Yes. You do so by listening and engaging employees in your decision-making process. Employees are closer to the customer, so you want their experience to inform your direction.
CFTM: How do you maintain a positive attitude in the face of persistent bad economic news?
MD: An employee's one-on-one relationship with their leader is important. The leader must engage the employee and take an interest not only in their contributions to the team, but also their professional development and their personal well-being. Leaders must inspire and think about growing employees.
CFTM: What's the biggest challenge TV/cable companies face in this environment?
MD: We must continue to focus on growing market share and outperforming our competitors.