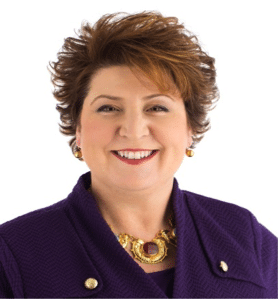 Grace Killelea
Half the Sky
Leadership
Institute
Grace is the CEO and Founder of Half the Sky Leadership Institute, which launched in January 2013. HTS is dedicated to expanding opportunities for women leaders to advance and thrive.
A seasoned human resource and talent executive, with 35 years of success, Grace served as Senior Vice President of Talent and the first ever Vice President of Talent Management and Leadership Diversity at Comcast Cable Corporation, retiring to launch Grace Killelea Consulting. Her work rests on what she has identified as the four cornerstones of leadership: relationships, reputation, results, and resilience. Using these pillars, CEOs, executives, and professionals elevate their leadership and transcend their perceived limitations to achieve sustained business and personal success. Whether she's captivating audiences or coaching one-on-one, Grace's leadership inspires change.
PriGrace is a strong advocate for personal and professional development opportunities, especially for women and minorities, Grace's influence extends to her volunteer work as well. For over a dozen years, she was the national facilitator of the Betsy Magness Leadership Program, a selective nine-month, intensive leadership curriculum for women in the telecommunications industry. The only woman in the industry to have held this position, to date Grace has worked with and mentored over 600 executive woman leaders. She is often the featured speaker at events, which support women and girls. She is an avid fundraiser for organizations supporting research against breast and ovarian cancer.
Grace earned her Master's Degree in Human Resources from American University's Kogod School of Business and Public Affairs where she graduated with honors.
She is a certified Birkman Consultant and also trained at the prestigious Center for
Creative Leadership in Greensboro, NC, considered to be one of the best leadership
programs in the United States. The author of the book Walking with Grace, she lives
in Philadelphia.