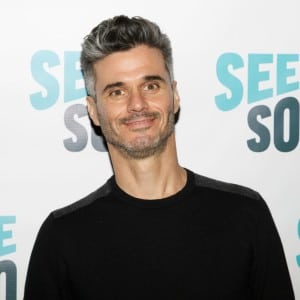 It's hard to find anyone in the TV business who hasn't heard of Evan Shapiro. It's for good reason. Shapiro has thrived in an industry perhaps best known for chewing up and spitting out even the most talented souls—usually because they failed to adjust to constant turmoil. That's never been a problem for Shapiro. And it's just a part of the many reasons he joins Cablefax's Program Hall of Fame this year.
After working with cable networks like HBO and A&E at marketing and ad firm FourFront Inc. in the early 1990s, Shapiro moved over to Court TV where he further honed his marketing skills for a few years before eventually landing at Cablevision's Rainbow Networks as General Manager of IFC, which at the time was still finding its sea legs. By 2008, the brass had promoted him to president of both IFC and newly acquired Sundance Channel where he worked with fellow 2016 Hall of Fame inductee Jennifer Caserta to turn IFC into an alternative comedy powerhouse and with Sundance GM Sarah Barnett to define that net's indie sensibility and strategy.
By the time Rainbow spun off from Cablevision to become AMC Networks, Shapiro was already hunting for new challenges— and he found just that at the socially conscious Hollywood studio Participant Media, which was looking to get into the cable game. Shapiro launched cable network Pivot in 2013 and grew it to 44 million homes (and an Emmy win in its first year) before NBCUniversal lured him over to become EVP, Digital Enterprises.
Shapiro's time at NBCUniversal hasn't been wasted as he draws on his years of TV experience and startup acumen to tap into the burgeoning OTT explosion. In January, he launched online SVOD comedy network SeeSo and wasted no time attracting big-name creative talent. The secret, says Shapiro, is trusting artists and ultimately listening to and respecting their unique visions. And of the hundreds of pitches he has sat through, he tells us that originality always wins the day. "It's when you hear a connection between a writer and their subject that exists beyond the pitch, beyond selling a series, beyond making a show," he says. "Even in the most outlandish of concepts, there needs to be a reality, specific to the creator and the universe he or she wants to build. If, at the end of a pitch, you can sense, without asking, what color the sky is in they world they see, then there's a there, there."
As OTT options gain in number and popularity, Shapiro argues that linear TV has nothing to fear unless it forgets to keep widening the tent and fostering creative risks. "If Television—on screen, behind the camera and in the executive suite—does not truly reflect the people and culture it serves, it will lose its relevance," he says. "New platforms are not a threat, omitting new voices is."