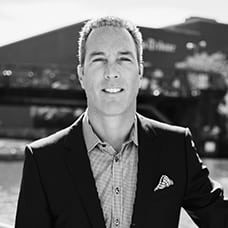 Managing Director, rEvXP
Dan Ciccone began his career representing the NBC and Mutual Broadcasting sports radio networks before he moved into the world of cable TV through The Weather Channel and MTV Networks' Gaming and Entertainment unit.  Diving deeper into the digital landscape, Dan recognized the power, potential, and influence of eSports where he was Director of Sales at IGN's Pro League (IPL) which would eventually lead to his position as VP Sales, Major League Gaming.  Now, Dan leads rEvolution's eSports unit, rEvXP, to educate brands and facilitate partnerships in the eSports arena.
Keynote Description: After a networking lunch, Dan Ciccone will dive right into a hot trend in entertainment – gaming as content. In this special keynote, we'll drill down into this burgeoning part of the gaming world that's quickly becoming a content genre in and of itself. You'll learn about potential monetization and cross-promotional opportunities that make this voyeuristic intersection of gaming and content something that every marketer, business development and programming team must master to find success amid a fast-changing business.