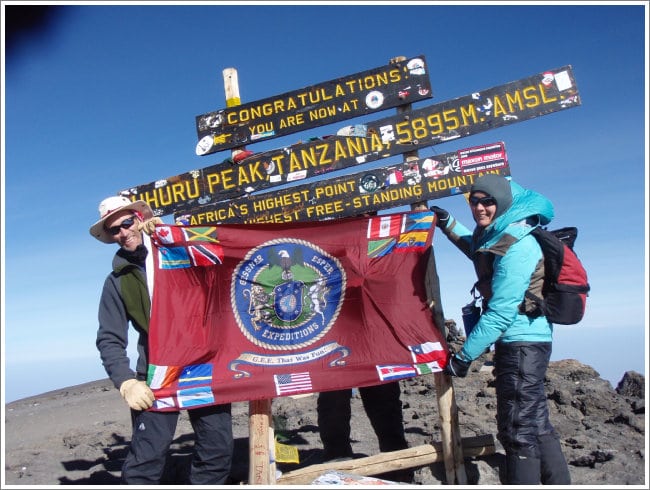 MCTV President Robert Gessner is a citizen of the world and an adventurer at heart. He and his wife, Nancy have traveled the globe to experience some of the most breathtaking natural wonders the planet has to offer. And that's no overstatement—Gessner and his wife have their own adventure flag just to commemorate each wild accomplishment (pictured above).
"My wife and I have traveled to many great vacation spots.  They are always areas of great natural beauty, wilderness and adventure; Tanzania, Galapagos, Costa Rica, Cape Horn, Angkor Wat, Patagonia, Havasu Canyon…Among all of them, there is always one that is my favorite: the next one. I guess that makes me an optimist."
Gessner also enjoys animals and wild safaris. The photo below shows him "looking for fun on the Serengeti," while making sure to keep a safe distance. "We could hear lion's growling at night so we really did not venture past that sign," he said.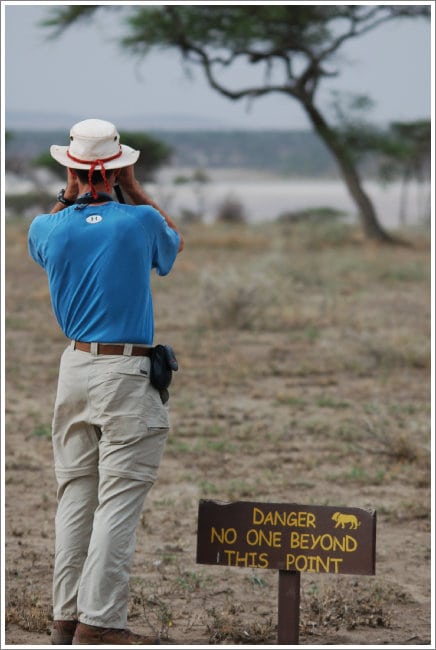 What's next for Gessner? He says, "Walking Hadrian's Wall and exploring the Scottish Highlands." Well, you go, Rob. Drop Cablefax a line when you get there.