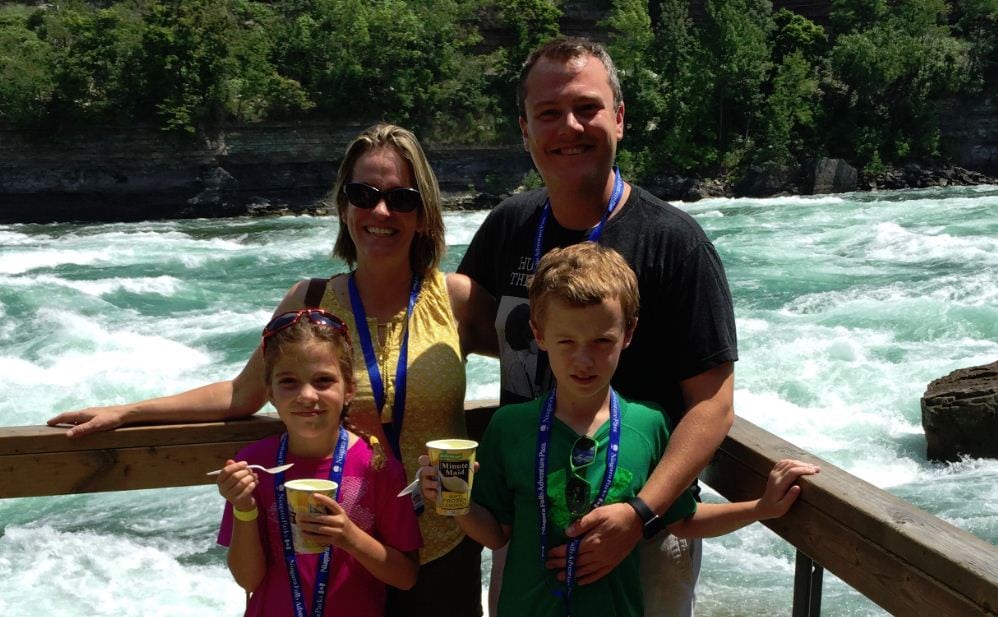 Pat Baldwin, co-founder of RLTV, has stepped away from his role as svp of affiliate sales and corporate development at the company. No retirement for him, mind you. He's currently pondering his next move. Some fun facts about Pat: He loves traveling and has lived abroad in both Sydney and Paris. And as a part of a joint MBA program with Columbia and the London School of Business, he studied in London, Rio de Janerio and Cape Town. Like any seasoned traveler, he has a few favorite locales: "In my humble opinion, Italy is the best country in the world and Sydney is the best city … hands down." His love of Italy inspired him to marry his wife in a secluded Italian villa.
If Pat's not traveling, he's either playing soccer, cheering for his favorite sports teams, or cooking with his beloved backyard smoker. He coaches his son's soccer team (Cole, 12 years old), and he roots "wildly" for his daughter's soccer team—as well as the Ravens, Terps and Orioles. Speaking of the Orioles—last summer his son threw the opening pitch at a game after being a top fundraiser for The LUNGevity Foundation, a nonprofit dedicated to raising funds for lung cancer research.
Pat's had his own moment in the limelight, exchanging Twitter direct messages with Alec Baldwin—due to their shared last name—after a run-in with the paparazzi. "Alec lamented how hard it was for anyone to actually understand him as a person and to appreciate the pressure of being watched and stalked at every moment. I tried to be supportive," Pat says.
While his next career move is not certain, Pat continues to be inspired by the industry. "The global explosion in content consumption will create huge opportunities for content owners and distributors as well as for brands who want to engage customers directly," he said. "I think it's all very exciting and I look forward to being part of that future."