C2HR Awards 2022: Workplace Wellness

Mediacom Communications


When the COVID-19 pandemic began, many were able to transition to a remote setting without many problems. But on top of the day-to-day interaction with co-workers that was greatly impacted, so was the knowledge of resources companies provided to help their employees stay safe and informed. That's when the Mediacom Benefits Team came together to come up with a plan to help employees stay connected. Its HR, Training Department and Ad Sales Group produced three in-house, educational videos featuring Mediacom employees. The first, "Mediacom Employees Share Their Personal COVID Stories," features how people were either personally or indirectly impacted by the pandemic with the goal of encouraging taking precautions that were recommended by the CDC. "We Can't Wait to See You Again" promotes the idea of getting vaccinated and "The More You Know" is a series of interviews with healthcare providers to separate facts from fiction regarding the vaccine. However, as Mediacom returns to in-office work and the world creeps back to "normal," the Benefits team made webinars that cover topics such as managing anxiety, coping with uncertain times and balancing work and life. Those are available to employees at any time through an online portal.
Warner Bros. Discovery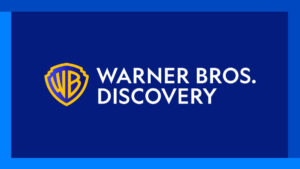 Now that it entered the post-merger world, Warner Bros. Discovery puts employee engagement at the top of its priorities. While the company is starting to ease its way back to in-person events, it had many virtual offerings as well. Discovery's Global Wellbeing Festival was started with the idea of encouraging employees to take a look at their personal well-being in a constantly changing world combined with the multitude of social-justice issues that remain today. The two-day event came loaded with content that spanned the globe. Among sessions included breathwork with "The Circle's" Bryant Wood, fitness classes with Elise Young and conversations with Oprah Winfrey regarding trauma, healing and resilience. Some of these sessions were presented in different languages like Spanish and Italian as well. More than 3,000 employees participated in the event and the number of employees that registered to the company's virtual wellbeing program jumped from 48% to 57%. Many sessions from the festival have now become permanently available for employees to utilize.
WOW!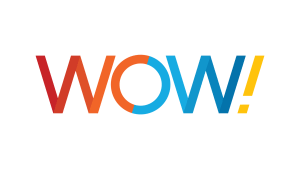 WOW! likes to ensure it's seeing the tangible results of improv- ing employee wellness through scores measured by Officevibe. In January 2021, WOW!'s hub of resources called "The Gig" launched a wellbeing section, and those wellness scores have continued to rise. The wellbeing section promotes a healthy lifestyle by providing care for mental health and healthy habits by offering articles, webinars, apps and more. Since the launch, personal health submetric scores have improved from 8.1 to 8.4 and stress (which measures whether employees feel supported when experiencing stress) from 7.6 to 8.1. Overall wellness currently averages a score of 8.3, which marks well above the industry standard. WOW! also offers monthly sessions centered on topics such as overcoming burnout, digital detoxing and self-care. It also hosts weekly mindfulness sessions to help employees take a step back from their day-to-day workload.