WICT's Parthavi Das on the Value of Organizational Skills
In recognition and celebration of the diversity within the cable industry, we will be highlighting some of CableFAX's 2012 Most Influential Minorities and their responses to a series of questions on mentoring, job skills and diversity. For the CableFAX 2012 Diversity issue in its entirety go here.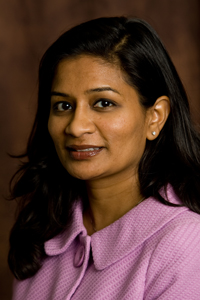 Parthavi Das
Chief of Staff
WICT
What's the skill that has helped you the most in your career—and what's the next skill you want to master?
I've always liked putting the pieces of a puzzle together and figuring out how everything works. I believe having a background in research and being extremely organized has helped my career. I'm able look at things analytically to determine what we can do to build a product or strengthen an initiative. Recently, I've moved into a more operational role at WICT as SVP & Chief of Staff, and this skill set has served me well as I shift from looking at a project to looking at the organization as a whole.
What advice do you have for young people trying to break into the cable industry?
When I graduated, I had a tough time landing a job. I created opportunities by seeking internships. Through my internships, I learned more about the industry and gained valuable experience. I also expanded my professional network. In fact, I landed my position with WICT after serving as an intern for several months.
In your opinion, how is cable doing on diversity? Where do you want to see improvement?
Since WICT launched the PAR Initiative in 2003, we've seen notable advances for women. The 2011 PAR Executive report found that women are nearing parity with their male colleagues at 43 percent of the overall cable workforce, in addition to seeing a 5 percentage point increase in senior management positions, to 30 percent. However, women saw losses in certain key areas, such as positions held in digital media, which slipped 5 percentage points to 31 percent. We would like to see the numbers go up for women across the board. We are also thankful to the companies that participate in PAR and hope that more companies will participate next year, so that we can continue to look at the progress being made in gender diversity.