When Company Leadership Takes to Twitter – 5 Pointers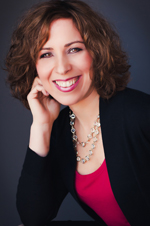 Esther Weinberg
If you're looking to catapult your popularity, take a page from the "Duck Dynasty." The A&E reality show about a Louisiana bayou family that manufactures duck calls is the most watched reality series on cable TV, and second to Walking Dead for overall audience. According to Fast Company, the secret to its success is an aggressive social media presence—especially on Twitter.
Research recently released by Weber Shandwick suggests that CEO engagement with social media has increased from 36% in 2010 to a whopping 66% in 2012. Moreover, employees want their leadership to be using social media for communication, reputation and business results.
But before you run to Twitter and begin espousing your wisdom keep a few points in mind:
·
Depending upon the brand, Facebook is not the place to share your wisdom
. Look for business-oriented platforms such as Twitter and LinkedIn to spread business news. Facebook is for friends, socializing—and letting others know about what you ate for lunch.
·
Take pointers from the PR pros
. Your public relations team may be both happy and frightened of your willingness to use social media. Form a strategy with your PR folks on how your thought leadership can be leveraged to drive business objectives.
·
Use social media to ease change.
Today many organizations are undergoing change, so employees want to know they are safe, that the business is in tact and that the company has a specific direction. The right messages placed on the right platforms can drive positive change and ease the discomfort.
·
Lead with mindfulness
. If people are coming to you for news, be mindful of what you share. Remember, social media does leverage your brand. Use it—don't abuse it.
·
Social listening leads to significant insights and change
. Social media can be your testing ground for "social listening," or monitoring social media to find out what people are saying about your brand, you and your company. By truly listening you can gain valuable insights that lead to changes that grow your business.
(Esther Weinberg is a leadership expert and a cable veteran with a 20-year track record in the industry. She currently creates breakthrough strategies for such companies as ESPN, Microsoft, Scripps Networks, NBCUniversal Cable, Turner Broadcasting Systems, Inc., Motorola, Headline News Network and MTV Networks, among others. She is the contributing author to the leadership book "Breaking Through" by acclaimed author Barbara Stanny. Esther is a Board Member of NAMIC-Southern California, a member of Women in Cable Telecommunications and the Cable and Telecommunications Human Resources Association.)