VOD Tech Drives Deeper, Wider Into Multiple Platforms
The maturation of video-on-demand (VOD) technology is driving record levels of usage by consumers, and it's not only pushing the cable industry's on-demand expansion deeper and wider into people's homes, but across multiple platforms and devices.
The business model for all this VOD technology remains a work in progress, but there's clear evidence VOD and the advancing technologies pushing it are having an impact on consumers.
A fresh study from the media measurement company Rentrak captured data from 33 service providers and 100 content providers, finding VOD viewers spent 3.1 billion hours watching on-demand content last year, a 12-percent increase compared with 2008. In addition, more than $963 million in transactional on-demand content was generated, with 1.6 billion subscription-video-on-demand (SVOD) transactions. In an average month, 45 percent of enabled set-top boxes used VOD.
"This year, kids' programming and music really came on strong; these are what have drawn in VOD viewers," said Jarvis Schuckman, manager/industry research at Rentrak. "But TV entertainment is the fastest growing because it's coming directly from cable over free on-demand."
Yet even with across-the-board spikes in VOD usage, such emerging technologies as dynamic ad insertion and Enhanced Binary Interchange Format (EBIF) are nudging VOD technology into multiple platforms, mobile devices and more.

"The business has grown 40 percent since 2006, and that reflects consumer interest in VOD and its technology. Now, it's about access to content and multiple devices," explained Steve Brookstein, COO at Bresnan Communications. "Streaming ability and access through our portal is on our road map."
Bresnan, he added, currently is in trials with advanced advertising provider BlackArrow to develop a workable dynamic-insertion model. The hope, Brookstein continued, is a for a viable business/technology model and "technologies that allow better targeting and the ability for VOD to target by level of service, geography, demographics and more. A confluence of these models with dynamic insertion will allow better business models."
One model that's getting more attention is EBIF. "You can make ad placements based on EBIF, for example, where the customer lives. It's all reportable, and you can check to be sure VOD assets are available and visible to the customer," maintained Malcolm Stanley, director/advertising products for SeaChange International, a player in the VOD space. "There are six major operators beginning to incorporate EBIF into their systems."
(For more EBIF).
Yet getting the technology and business models to line up for VOD's inevitable move to multi-platforms and mobile devices is no slam-dunk proposition. In fact, it's an ongoing, top-of-mind issue for the cable industry and its vendor community, Stanley admitted.
"In a multi-network environment, there are lots of vendors and systems, and it takes network smarts," he said. "It all comes back to the value proposition for operators and their ability to provide all these extensions to customers. But there's a huge migration to multi-screen, multi-platform systems."
Maybe so, but, for some, the migration isn't exactly a stampede. Commented Dan Rayburn, principal analyst for the research firm Frost & Sullivan, "There's lots of hype about Internet and mobile devices with VOD, but they're complements to TV, not replacements. Some of the services being rolled out are just silly. The content to PCs or mobile devices isn't near the quality of TV."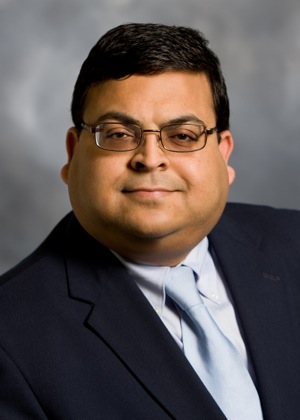 Silly or not, VOD's fundamental technology is paving the way for IP across multiple devices, according to Pankaj Gupta, director/service provider marketing at Cisco Systems.
"There's lots of intelligence coming into streaming and it's evolving, while user generated content is also driving VOD," Gupta said. "Content aggregators are now realizing the power of content over multiple devices. But how to monetize it is the challenge."
With all of this content streaming over countless devices and platforms, networks are stressing as well and quickly assuming red-flag status. Added Gupta: "The increasing VOD numbers stress out the entire system, including routers, scaling and more. Plus how can content be ingested simultaneously? It's now about the whole ecosystem."
It's also about time-shift TV, which many believe is having a deepening impact on VOD along with HD and 3D.

"The technology behind time-shift TV is the main driver along with the technologies to recapture spectrum, and there's QAM edge technology," said Yaron Raz, director/video solutions marketing at BigBand Networks. "The migration to IPTV is also relevant to VOD. Today, linear and non-linear are coming together, so it's hard to separate the two."
As VOD technology expands into multi-platforms and mobile devices, separating cable from VOD will be equally as hard. Concluded analyst Rayburn, "With TV, it's no surprise VOD is growing. This is cable's business to lose."
-Craig Kuhl