Tires On The Road, Apps In The Cloud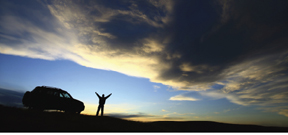 The opportunity for service companies to capture significant market share and revenue from the burgeoning machine-to-machine (M2M) communications phenomenon is upon us. The M2M market is poised for rapid, organic growth as the things we purchase, rent and use will become integrated into what some have called an "Internet of things." Literally, our things – cars, boats, refrigerators, utility meters, health-monitoring equipment – will be connected.
For a service provider, the business fundamentals are quite attractive: high unit count, low cost of sale per unit, recurring baseline revenue, and a platform for customized and personalized offerings that may increase revenue per unit (ARPU). The market fundamentals are enticing enough to warrant a high degree of enthusiasm from many of the market participants.
Using smart wireless mobile devices, community- and crowd-sourced information, and a ready supply of highly targeted services, individual interactions soon will create hyper-personalized ecosystems built on wireless Internet and cloud platforms that integrate all things.
At the center of this societal transformation are smart untethered devices and cloud-based services, and the extension of these to encompass all our connected things, including cars and trucks – all capable of connecting to network services over wireless infrastructure.
Cars And The Cloud
"Customer demand for connected-vehicle offerings will continue to grow rapidly. Successful companies will create adaptable Vehicle Information and Communications Technology (ICT) solution platforms that enable deep integration of information and communication technologies with the automobile," says Thilo Koslowski, vice president and automotive practice leader at Gartner. "Strong partnerships between leading automotive suppliers and innovative technology providers will be a key success factor in creating winning Vehicle ICT solutions for automakers."
Safety is an important consideration. When walking down the street with a smart device capturing all of one's attention, the lamppost or parking meter creates a unique way of reacquiring directional sensibility. The consequences become much more severe and humorless if the smart device steals a driver's attention when he or she is at the wheel.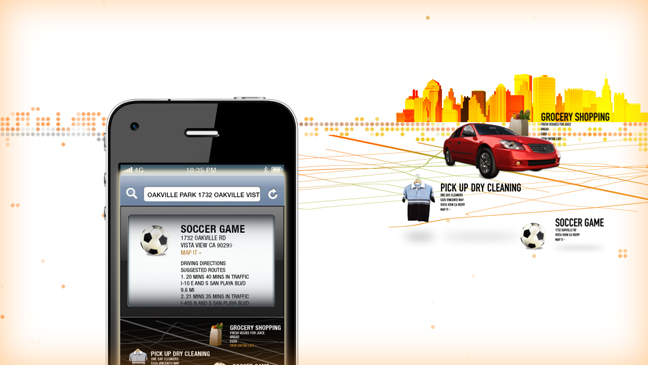 The user's mobile device and vehicle will begin a personalization transaction that populates cloud-based services inside the vehicle, configured the way the driver wants them to be.
Smart devices serving as hyper-personalized services gateways must be integrated into a vehicle in a way that optimizes and even encourages safe driving behavior. Any ban on the mobile device in the car is unlikely to produce the desired result, especially with a growing number of automobiles offering services based on the driver's mobile device. These are life-saving services that OnStar and others have been promoting for many years, with great market success.
Platforms like Ford SYNC, built to use the consumer's mobile phone, are becoming increasingly available. As electric vehicles become a major force in the transportation market, connectivity also becomes imperative. Europe has pending legislation providing additional force behind building momentum to connect all vehicles.
By 2015, nearly every vehicle will be connected to a service infrastructure; the vast majority of consumers will have smart devices with always-on, high-speed Internet connectivity; and personal clouds that include music, pictures and preferences will be as common as a seasonal cold. By 2018, services will be available in vehicles that seem outlandish today.
How It Will Work
Automotive manufacturers have plans to incorporate cloud-based services, location-based services and wireless connectivity. For example, when a driver enters a car and starts it up, it will seek and find the driver's phone. From the phone, it will identify the driver based on the phone number. This will begin a personalization transaction that populates the services inside the vehicle, configured the way the driver wants them to be, perhaps starting with music preferences.
If the music being played includes video, the vehicle will enable the video as long as safe conditions exist. If the vehicle is moving, then the video is disabled; if the vehicle is stopped, the video will automatically begin. If you want to remember an artist or song, a quick press of a button will lock that into memory. Want to purchase a song now? The vehicle will enable the communication while the mobile device logs the transaction and adds the track to the driver's personal music cloud. Picking the kids up? Service platform will be aware of a child's location, route the parent to that location, and send notice with invariably accurate time of arrival.
"These capabilities can turn a vehicle into a multi-dimensional communications center to improve driver performance, help reduce accidents, provide significant safety benefits, enhance fleet management logistics for businesses and have a potentially profound impact on environmental sustainability," says Sprint CEO Dan Hesse.
Leo McCloskey is vice president/Marketing and Product Management at Airbiquity. Contact him at lmccloskey@airbiquity.com.