Time Warner Cable Researches the Success of Customer Appreciation Efforts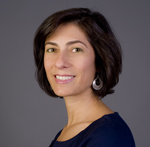 Rachel J. Dreyfus
VP, Marketing Intelligence
Time Warner Cable
Where is the future of marketing research heading? At Time Warner Cable, the direction is clear. We're more closely tying our insights to marketing analytics to develop compelling, persuasive and intelligent stories that guide business decisions with confidence. Delivering the voice of the customer insights in isolation doesn't always compel change in an organization—researchers are left to wonder how to make our recommendations more persuasive. We have found success in marrying customer research with complementary tools across the marketing organization to deliver richer and more actionable insights than any tool could on its own. Or put more simply: Arrive with evidence in hand that links perceptions to behavior. In this column, I give one example of how we are sharpening our game in this direction.
For years we have been presenting evidence that our customers want an experience that makes them feel appreciated. Of course, this desire to feel appreciated goes beyond our company, and even our category. Yet, despite an increasing number of ways we have touched customers (think Twitter, Facebook, events and the like), there's also more clutter than ever in the marketplace. Thus, many customers seem to notice the monthly bill from us, and no more.
We've heard ample evidence of this dynamic in every insights project. For example, a 20-year old NYC customer told us, "Do something—anything—send me a thank you note in the mail and spell my name wrong!" Yes, our customers are not shy. We've measured this dynamic in numerous quantitative surveys, too, with lower than desired scores for "appreciates my business" and "likely to recommend." The low-hanging fruit may be ripe, but can this be fixed?
The solution is not simple. How much appreciation is necessary? How much marketing resources should be spent on such programs? How do we surgically focus our resources at the right target customers to do most good for the business? Our management team understood the need. At the same time, they appropriately asked us to provide evidence of a return on investment, and answer the questions at hand to help target the program. So we conducted a test.
The objective of the project was to deploy a customer appreciation effort that delivered extra value features and services to customers, and answer the following questions:
2. Did it improve commitment to TWC?
3. Did it actually matter to the business results, in this case reduce the churn rate?
We selected a representative group of valuable customers along with a matched control group who would not receive the appreciation program services. We communicated our appreciation program to customers. It was a one-off freebie and we knew, out of the gate, it was not going to appeal to everyone. But hey, we were doing "something—anything!"
After launching the appreciation program, we surveyed the test and control groups to collect their attitudes and perceptions, and we measured their churn rates over time through our database metrics. The key was that we knew exactly whom we were interviewing, so we could tie their profiles and their future behavior to the survey results (in the aggregate). In short, we knew who they were and what they did, plus we could tell a deeper, more nuanced story with the results of the test that included consumer perceptions and behavior.
Did it work? The results showed significant improvement of perceptions of TWC in the test group vs. the control group. The big surprise was that it was not only those who activated the free features who were impressed. TWC gained commitment and "likely to recommend" scores among even those who were made aware of the program from the survey, but who did not choose to activate the new features. The control groups' perceptions, however, did not move. Now, here's the business home run. The analytics work corroborated everything from the survey. Over time churn rates of the test group were lower than that of the control group.
Our findings enabled us to synthesize the insights with observed behavior and tell a complete story. We recommended three specific actions, all of which are moving forward today.
1.
Generate higher awareness of the program among those targeted. We learned we can improve perceptions among even those who are aware, but do not activate.
2.
Provide specific features customers would value most. We screened several features and services and ranked interest and appeal.
3.
Develop a more robust loyalty program that isn't limited to a one-off giveaway. Multiple touch points will reinforce these good feelings and keep our customers engaged with our brand.
In sum, the consumer insights alone may not have compelled action. Our argument was made rock-solid, however, when we were able to tie these insights to specific customer groups and link the survey results to database behavior. The marketing team was pleased and we're now developing our next phase of customer appreciation.
Improving our industry's customer-focus is the way to win as competitive intensity increases, and I'm excited to be leading marketing research in this direction.
(Rachel Dreyfus is Vice President of Marketing Intelligence at Time Warner Cable in NYC. She's been guiding business decisions and measuring impact of marketing programs since 2005. Her background includes ten years as Executive Director of Strategic Planning at Gemstar-TV Guide, Inc. and seven years as Manager of business consulting projects at Arthur Andersen. Dreyfus co-chairs the CTAM MSO Research Committee and is a TAMI Award winner. Rachel may be contacted with questions and comments about this research at
Rachel.Dreyfus@twcable.com
)