Time Warner Cable's Darrel Hegar on Advice for Young Cablers
Editor's Note:
In recognition and celebration of the diversity within the cable industry, we will be highlighting some of the 2012 CableFAX Most Influential Minorities and their responses to a series of questions on mentoring, job skills and diversity. For the
2012 CableFAX Diversity issue in its entirety go here.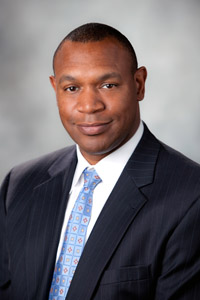 Darrel Hegar
Regional VP, Operations
Time Warner Cable Carolinas
Tell us at least one true story of a mentor (or mentors) who gave you advice you still use to this day.
A former Time Warner Cable division president told me early on in my career that if you take great care of our employees, they'll take great care of our customers. In the Carolinas, we use 'Bubble Up' committees to hear from our employees on areas of opportunity and then implement their creative solutions. By valuing our employees in this way, they are proud to work at Time Warner Cable and focus on making our customers happy.
What advice do you have for young people trying to break into the cable industry?
We want positive, smart, talented up and comers who have the same passion for technology and serving customers that we have. It's important for graduates to play with our products and services and understand what sets us apart from our competitors. I'd also advise them to take advantage of personal and corporate social networks on sites like LinkedIn, Facebook and Twitter. Additionally, these individuals should attend events sponsored by cable industry related organizations such as WICT, NAMIC and CTAM.
Diversity is important to cable's bottom line because …
We want our employee base to mirror the communities we serve. By having a diverse workforce, our employees can help us better understand the wants and needs of all current and future customers. Our employees represent one of our major competitive advantages, diversity strengthens it.