The Peaks And Valleys Of IPv6 Deployment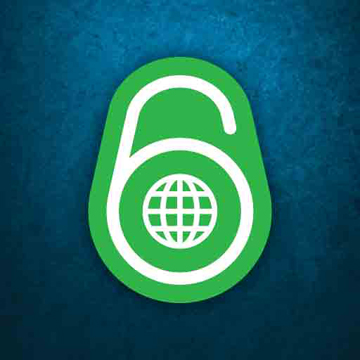 It is the summer of 2012, and the Internet community has just achieved another major IPv6 milestone – World IPv6 Launch (for more information, click here). Many major content providers finally have enabled IPv6 by default. Broadband providers like Comcast, AT&T and many others from around the globe have launched support for IPv6 and broadband. In fact, many broadband providers had to do this well in advance of World IPv6 Launch – which happened June 6 – given the nature of their businesses.
Unlike content providers, broadband providers did not and do not have the luxury of enabling support for IPv6 on a moment's notice. To help ensure the introduction of IPv6 support is seamless and incremental, broadband providers must begin well in advance…sometimes years in advance. Many recent adopters most likely learned that beginning their deployments of IPv6 earlier rather than later is essential.
As with most technologies, there often are unforeseen bumps in the road that sometimes take time to address. In some cases, the time required can grossly impact timeframes and scheduling for the mission-critical deployment of IPv6.
Home-networking support for IPv6 has momentum; however work to increase penetration remains. Popular consumer electronics like tablets and computers generally support IPv6; however, many other devices continue to lack such support, even with a software upgrade (assuming the same will ever be applied). The intersection of IPv6 support across broadband, content, home networking and consumer electronics is critical to the adoption of IPv6 and to the overall transition. Absent any one of these elements, IPv6 simply will not be used.
All adopters surely recognize the adoption of and, most importantly, the use of IPv6 is paramount to liberation from IPv4 and, more specifically, the constraints imposed by the same. Long term, enabling consumer devices to access content and services over IPv6 only is the goal. This is why it is critical to ensure that Internet-enabled devices from all walks of life support IPv6 properly. In the meantime, most broadband providers are enabling some form of IPv6 in addition to their customers' existing IPv4 connectivity; this often is referred to as "dual stack connectivity," where IPv4 and IPv6 both are available for use. This may vary from provider to provider around the globe, which means IPv6 offerings may not be equal.
Launching Broadband IPv6
As regional Internet registries around the globe continue to deplete their IPv4 address blocks post the IANA exhaustion in 2011, a plethora of IPv6 transition technologies still seem to be surfacing. While this may appear to be useful, the reality to some is likely quite the contrary. Too many options and too many choices not always are ideal; in fact, scenarios like this can delay the deployment of IPv6 and even can confuse those who genuinely need to deploy IPv6 to meet the needs of their businesses and customers.
Akamai And IPv6
Enterprise-cloud-platform provider Akamai Technologies Inc. was a participant in the recent World IPv6 Launch last June 6. "IPv6 is critical to the future of the Internet's underlying architectures, says Tom Leighton, chief scientist and co-founder at Akamai. For over a decade, Akamai has transformed the unpredictable Internet into a robust and reliable platform for transacting e-commerce, distributing rich media and delivering enterprise applications. Akamai is committed to helping our customers with a smooth transition to IPv6 by enabling Web sites to maintain their IPv4 origin sites while facilitating their ability to reach both IPv4 and IPv6 audiences quickly and reliably over the hybrid Internet.
The permanent deployment of IPv6 by leading companies around the world as part of World IPv6 Launch ensures the ability to connect billions of people and devices not yet online," adds Leslie Daigle, Chief Internet Technology Officer for the Internet Society. IPv6 is imperative for the future of the Internet and its continued evolution as a global platform for innovation, collaboration, and economic development."
Online businesses are faced with the challenge that they must act quickly to transition to IPv6 or risk limited functionality for Internet users around the globe.
"Akamai's role in the deployment of IPv6 is critical to its customers," comments Mark Townsley, Cisco Fellow and former Internet Area Director for the Internet Engineering Task Force. Online for over 25 years, www.cisco.com is one of the more sophisticated Web sites Akamai serves today. Cisco and Akamai worked closely to create a solution that met our needs for World IPv6 Day last year, and we have continued our preparations and planning for this year's permanent launch."
Next: The Government
The transition to IPv6 also is top of mind for U.S. government agencies; they face a Sept. 30, 2012, deadline for ensuring that all public-facing Web sites and services support IPv6. To date, more than 20 agencies representing 715 hostnames reportedly have turned to Akamai to help them meet the mandate for their Web sites.
"By mapping out the IPv4 and IPv6 Internets, and by serving end users close to the edge of the network, Akamai strives to mitigate many of the problems associated with bad routing and peering congestion," explains Erik Nygren, chief architect at Akamai. "For example, an origin site hosted in a single location might not have reliable routes across the IPv6 Internet to all end-user locations. Akamai servers, however, are deployed around the globe and have IPv6 connectivity in over 500 locations, making it much more likely that the Akamai mapping system can find a nearby location with a reliable IPv6 path to the end user."
Even though there has been a surge in IPv6 transition technologies, a limited few seem to have gain popularity and momentum. Native IPv6, which is analogous to how most Internet users access the Internet today over IPv4, is emerging as one of the most popular techniques to enable support for IPv6. DOCSIS 3.0, which specified support for IPv6 from its inception, is key to enabling support for IPv6 natively on cable networks.
Alternatively, where native IPv6 is not an option, many operators are opting to deploy tunneled IPv6 connectivity. The most popular variety being deployed today leverages a technology called 6rd [RFC5569]. While 6rd is simple and quick to deploy, and it allows adopters of the same to bypass parts of their networks that are incapable of supporting native IPv6, it does require that all IPv6 traffic to the Internet traverse an intermediate network devices, called a border relay, to do so. Conversely, native IPv6 employs no tunneling or translation; it provides direct connectivity to the Internet, which typically yields greater performance, reliability and, ultimately, customer experience.
Regardless of which technology an operator chooses to enable broadband with IPv6, deployment and enablement of the same is not an overnight or flash activity. More specifically, it often can take months and sometimes years for an operator to fully deploy IPv6 across a large broadband network, especially if the company wishes to minimize disruption to its customers. Unlike the deployment of IPv6 for content providers, which can be enabled or disabled rapidly (as illustrated by World IPv6 Day in 2011), broadband operators have no such luxury.
The deployment of IPv6 is of increasing importance as IPv4 resources continue to diminish. The importance of IPv6 is highlighted further due to the deployment of Carrier Grade Network Address Translations (NATs). Carrier Grade NAT band-aids generally come in the form of NAT444 or Dual Stack Lite; regardless which approach is chosen, the focus from an IPv4 point of view is business continuity for IPv4. The Internet community overall seems to recognize that IPv6, regardless of the technology chosen, is the only true long-term solution for Internet-enabled services and transition-technology avoidance.
Depending on whom you ask, IPv6 still represents less than 1 percent of all Internet traffic today. You may ask yourself: Why is this so low? What else needs to be done? World IPv6 Launch was supposed to make all of this happen for us, right?
World IPv6 Launch
As most everyone should know by now, World IPv6 Launch was the second and, we hope, final installment of the World IPv6 events. The goal of the 2012 event was for content providers to enable their content over IPv6 permanently, for broadband providers to enable IPv6 to enough of their networks and customers, to enable at least 1 percent of their customers to actively use IPv6 and, finally, for home router vendors to enable IPv6 by default in the majority of their consumer product lines.
So what happened? What did we see? In general, content providers enabled IPv6, most participating broadband providers achieved the goal of deploying IPv6 to enough of their networks so that at least 1 percent of their customers are actively using IPv6, and the participating home-router vendors enabled IPv6 by default for several models in their product lines. Overall Internet traffic grew significantly but it generally remains at less than 1 percent of total Internet traffic. This continues to increase, albeit at a slow rate.
Between June 2011 and June 2012, Comcast observed a near-1,000 percent increase in IPv6 traffic; during calendar year 2012 alone, the increase in IPv6 traffic grew nearly 400 percent.
Some participants and members of the World IPv6 Launch organizing committee certainly hoped to see more Internet traffic over IPv6 but they generally were pleased with the results of the World IPv6 Launch event. Participants like Comcast enabled approximately half of their broadband networks to support IPv6. As a result, more than 1.5 percent of their customers – and the number is growing – actively are using IPv6. Additionally, as a dual participant, Comcast also enabled its major Internet properties with IPv6 well in advance of World IPv6 Launch. Interestingly Comcast saw more than 1 percent IPv6 traffic going to its main Internet properties from its broadband customers that were actively using IPv6; this generally aligns with what other major content providers observed.
The increase in IPv6 traffic also, but not surprisingly, includes a rise in traffic associated with various transition technologies like Teredo and 6to4 as well as those that leverage protocol 41. In all cases, the most popular traffic for transition technologies doubled compared with the same period of time a year earlier.
Some Observations
Broadband operators have seen a wide range of take rates for customers actively using IPv6 compared to how the percentage of their networks has been deployed or enabled to support IPv6. This generally ranges from ~1% to ~30% and varies by region, organization type and technology deployed to support IPv6. Regardless, it is clear that a journey remains to reach 100-percent penetration for IPv6, and this journey likely will unfold during the next several years.
For broadband operators, the expansion of IPv6 support will focus on a number of key areas including the expansion IPv6 deployment and support across broadband networks.
For cable operators, this will include enabling IPv6 across the Cable Modem Termination System (CMTS) and cable modems; in some cases, this means configuring and enabling IPv6 on CMTS platforms that are IPv6-ready; in other cases, this will require software upgrades for the same to enable support for IPv6. Cable modems may also need to be enabled or upgraded to support IPv6. Interestingly, this includes DOCSIS 3.0-based cable modems as well as a healthy population of pre-DOCSIS 3.0 cable modems.
Generally speaking, for almost any type of broadband provider, IPv6-capable home networking will be instrumental. As mentioned earlier, several home-networking equipment vendors participated in World IPv6 Launch; however, the painful reality is there are a great many legacy or classic devices in use today that simply are not upgradeable to support IPv6. And even if they could be upgraded, the percentage of consumers that apply the required updates is extremely low. As such, the need for IPv6 being enabled by default is a critical step in the IPv6 transition. Additionally, and by no means less important, is support for IPv6 across the much larger consumer-electronics ecosystem.
While there is clear movement toward the deployment of IPv6 across broadband and content providers as well as momentum in home networking, support for IPv6 across consumer electronics appears to lacking. While there is support for IPv6 in popular computer and tablet devices, question marks arise in other widely used, Internet-enabled devices like televisions and game consoles. The topic of IPv6 support for these sorts of devices may seem less obvious to Internet users; however, to those managing the IPv6 transition, the relevance of these types of devices is obvious.
Broadband and content that supports IPv6 without devices that will leverage the same will have a significant impact on the transition to IPv6. Recognizing the importance of support for IPv6 across consumer electronics, the Consumer Electronics Association in 2011 formed an IPv6 deployment working group to facilitate the adoption of IPv6 across this ecosystem.
As the adoption of IPv6 evolves and grows across each of the areas cited previously, so will the overall progress of the IPv6 transition. The ultimate goal for adopters is relief from the limitations of IPv4 and an Internet that solely relies on IPv6.
Parting Thoughts
With the planning for and passing of World IPv6 Launch, the Internet community has achieved another important milestone: The long-awaited deployment of IPv6 has truly begun, with positive results to report to date. Unlike other transitions, there has been little to no bad news associated with the launch of IPv6.
Although the road ahead is long, the significant progress made in recent years is material and critical to the future and growth of the Internet. It also is important not to forget that the adoption and deployment of IPv6 also represents an opportunity for innovation, which the communications industry already is beginning to see in some areas, specifically around home networking and Internet-connected devices.
John Jason Brzozowski is Chief Architect/IPv6 and Distinguished Engineer at Comcast Cable. He also serves as IPv6 Working Group Chair at the Consumer Electronics Association and IPv6 Deployment Working Group Chair at the Society of Cable Telecommunications Engineers. Contact him at john_brzozowski@cable.comcast.com.