The Innovation Act – Disrupting the NPE Landscape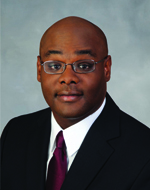 George Medlock
MSOs rely heavily on the use of technology in the products and services that they offer. In light of this, non-practicing entities (NPEs), or companies that generally do not practice their own patents nor manufacture products and are created for the purpose of acquiring and enforcing patent rights as a means of generating revenue, have constantly targeted MSOs over the years. NPEs have changed the landscape of patent litigation. In 2012, over 60% of patent cases were filed by NPEs.
In recent months, a number of bills have been put forth by Congress in an attempt to curb litigation by NPEs. Such bills include the SHIELD Act, the Patent Quality Improvements Act (S 866), and the Patent Abuse Reduction Act (S. 1013). The latest in these series of bills, the Innovation Act (HR 3309), passed through the House of Representatives on December 5, 2013, with significant bipartisan approval. The Act proposes a number of changes to existing law aimed at disrupting the growth and frequency of NPE lawsuits. Here are five of them.
Heightened Pleading Requirements:

Under current law, in many jurisdictions, patent complaints do not require a high level of detail when setting forth the basis for an allegation of patent infringement. Often times, defendants are left wondering why they were sued in the first place. Only later in the case, after extensive (and expensive) discovery, are plaintiffs typically required to clearly articulate the basis for their claims. The Innovation Act seeks to address this issue by requiring plaintiffs to conduct a thorough pre-suit investigation and include its findings in the complaint, including, for example:
o
An identification of each patent allegedly infringed;
o
An identification of each claim that is allegedly infringed;
o
An identification of each accused instrumentality;
o
An explanation of where each claim limitation is found within the accused instrumentality; and
o
An explanation of the infringement theory and supporting facts.
Although these measures, if implemented, would go far to reduce suits by NPEs, they may also have some unintended negative consequences. For certain types of technology, such as software, the allegedly infringing activity may not be readily apparent. While the plaintiff may have a guess as to how the instrumentality infringes, this would-be plaintiff may need to review the underlying software or spend significant sums to reverse engineer the device in order to determine how it functions. As such, it will be important that the law strikes an appropriate balance of requiring more detail than current standards, while also not discouraging legitimate suits.
Transparency of Ownership:

The Innovation Act would also eliminate the ability of plaintiffs to hide behind shell corporations by requiring plaintiffs to disclose all entities with an interest in the patent(s), as well as the ultimate parent entity of each. While NPEs often employ this tactic to minimize financial exposure, similar tactics are sometimes employed by parties seeking to shield themselves from retaliatory litigation. This provision adds clarity to the process in theory, but it may be difficult to implement where the identity of the ultimate parent reveals little information—due to the potential complexity that can arise from the formation of corporate structures.
Fee Shifting and Joinder:
Fee shifting is a proposal that has been included in many recent patent reform bills. Under existing law, fees may be awarded only in exceptional cases in which a party's positions are so unreasonable as to be wholly without merit. Under the Innovation Act, however, the prevailing party is to be awarded their attorneys' fees and costs in all patent cases, thus discouraging parties from filing questionable claims. Although NPEs may form shell companies with little to no assets to ensure that such judgments cannot be satisfied, the Act also provides that the real party in interest may be brought into the suit and forced to satisfy an award.
Manufacturer Intervention
End users and everyday consumers of goods have increasingly become the target of litigation by NPEs. By suing or threatening action against thousands of end users, NPEs can exponentially increase their potential recovery as compared to suing only the product's manufacturer. Take, for example, an MSO's use of a cable box purchased from a third party. If an NPE believes the cable box infringes their patent, the NPE can sue the manufacturer of the box for a percentage of the profit resulting from sales, or, it can sue every MSO that provided the box to its customers for a percent of the MSO's revenue derived from use of the box.
To help curb such suits, the Innovation Act allows manufacturers or suppliers to step into litigation against their customers, which then invokes an automatic stay of the customer litigation. While this is a positive step in curbing litigation abuses, its application is limited to those situations in which a manufacturer or seller wants to be involved in the suit. As such, these provisions will have no effect in situations where the parties dispute indemnity or where a vendor may rightly deny any obligation to defend or indemnity. Should the Act become law, MSOs may consider reducing the number of technology vendors and demanding strong indemnity provisions to receive the full benefit of this provision.
Discovery
The typical NPE business model revolves around settling with as many parties as possible while also incurring as little expense as possible. To do this, NPEs frequently make settlement demands that are lower than the cost of mounting a legal defense, which leaves the defendant with the choice of either paying a nuisance value settlement, or expending significant resources defending against often questionable claims.
One of the primary factors that increases litigation costs for defendants is discovery and, particularly, the costs of collecting, processing, and producing electronic documents. The burden on NPEs, however is much less, as they typically have few employees and few documents. Unfortunately for defendants who choose to put up a fight, courts typically allow for extensive discovery before the merits of the case are addressed in any way.
The Innovation Act addresses this problem in two ways. First, the Act delays most discovery until after the court has construed the claims of the asserted patent—a process which, in many instances, can be dispositive. Secondly, the Act limits the discovery of documents to only "core documents," such as those directly related to the patent or the operation of the accused product. Should either party desire additional documentation beyond the "core documents," the Act requires the requesting party to pay for the expense of the collection and production.
Conclusion
MSOs rely heavily on new technology to maintain growth in the marketplace. NPEs represent a challenge to this growth since they routinely utilize the characteristics of their structure and the current legal standards to gain an advantage in litigation resulting in increased costs and challenges for MSOs. While the proposals in the Innovation Act are not perfect, they go a long way at chipping away at these inequities.
(George Medlock is partner at Alston + Bird LLP. He is a member of the firm's Intellectual Property Litigation Group and his practice includes all areas of intellectual property litigation and counseling, with a particular emphasis on patent litigation and enforcement. Joshua Weeks is an associate in Alston + Bird LLP's Intellectual Property Litigation Group, focusing his practice on patent litigation and enforcement.)