The Battleground: Who Owns Your Customer's Home?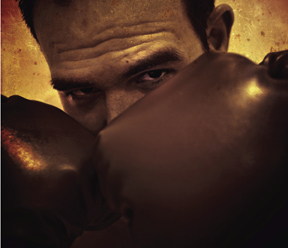 The battle for ownership of the "connected home" has begun. Evolving competitive dynamics, new technologies and changing customer behavior are forcing cable operators to fight to maintain their once secure and stable position in the delivery of information and entertainment to the home.
Competitive challenges have emerged on all sides. On the network side, telcos have laid fiber and now compete effectively by offering cheaper, improved services, including programming and interactive content. They also are bundling services at more competitive rates than ever before, and they have the advantage, in many cases, of leveraging their close relationship with customers. In addition, the disruptive role played by such over-the-top (OTT) providers as Apple, Google and Microsoft has been well-chronicled.
To win the battle for content, commerce and consumers, MSOs need to focus on three major areas:
optimizing network and IT operations, understanding customer preferences and usage, and managing the customer experience.
It Starts With OSS
The common denominator in each of these three areas is the role of business and operations support systems (OSS). OSS has both business and technological implications.
On the business side, the issue is lowering costs — the cost of operations, the cost of managing and optimizing IT and network systems, the cost of reworking orders and the cost of customer support — the list is long and encompasses most systems that involve the network and IT. Currently, the cost structures are high, and MSOs will have to initiate transformations — like their telecom counterparts have done — designed to foster operational agility for the more efficient and faster introduction of new capabilities, offerings and services.
The first step in this direction is to undertake a consolidation of systems and suppliers. While this has happened on the network hardware side, it needs to happen on the business and OSS side as well. It will require choosing strategic suppliers that can offer comprehensive, proved suites of capabilities. Systems consolidation will result in the elimination of standalone, siloed systems that currently require significant resources to support, manage, and maintain. Additionally, it will reduce the cost of integrating with upstream and downstream systems — a necessity for end-to-end visibility and management.
The supplier-consolidation initiative also offers an opportunity to seek such new engagement and business models as managed services to create partnerships with strategic suppliers that share the risk and reward, and thus positively impact a large part of a MSO's operating expenses.
Similarly, the technology implications are significant. The proliferation of devices and the upcoming surge in M2M applications will require systems that can manage both network and IT domains seamlessly from a single platform. MSOs will need to choose systems that can manage infrastructure from devices all the way through to applications, from Layer 1 through Layer 7.
A key benefit of systems consolidation and tight integration is automation. Because MSOs will manage an increasingly wide range of business, operations, and IT systems (many acquired through M&A activity and property consolidations), they run the danger of having to manage too many moving parts when there's plenty of opportunity to integrate business processes and automate heavily manual efforts to produce greater efficiencies. Rather than grapple with separate silos for each of their services, they can make management much less arduous and less expensive as well as more practical and attuned to today's market place.
Understanding Customers
Customer behavior is undergoing rapid change. Adults watch programming and content (the preferred mode of information access) differently from the way their children do. MSOs have to fully understand how customers want to consume information, entertainment and communications via multiple screens and what type of interchangeable use they desire — a TV, computer, tablet or mobile device. This is particularly important now that Generation X and the Millennials are showing more loyalty to their mobile devices than they do to their TVs.
As user preferences transform, so, too, must cable operators' capabilities to handle intricate blends of voice, video, data, TV and mobile services. Business and OSSs with deep analytics are becoming critical parts of understanding customer preferences. Systems that can provision, manage and monitor not just to set-top boxes and CPE, but also to devices and remotes are required to understand customer preferences and usage.
From understanding how an application is used to calculating the amount of memory and storage available on a device, MSOs will need much deeper and more comprehensive access to information in order to offer the personalized services that are key to long-term customer loyalty.
With a greater understanding of customer preferences, content selection and viewing patterns, MSOs can build on existing relationships with more proactive pushes of content tailored to individuals as well as discounts and promotions to whet customer appetites for other content and services.
The Customer Experience
As user preferences become more sophisticated, so, too, must cable operators' capabilities to handle intricate blends of innovative voice, video, data, TV and mobile services.
The understanding of the customer experience starts not just in ensuring a high-capacity, always-on network, but also in guaranteeing a high-quality, always-user-friendly order-to-cash cycle.
There is no way to drive a better subscriber experience without knowing the particulars of subscriber usage and how it matches up to what the subscriber expected, signed up for and then experienced. The only way to measure the experience is to compare what is known about the customer's preferences and usage habits to what is known about the network, service and devices accessed by that customer. For this reason, the service and network domains have to be more tightly integrated. Only then can there be systematic analysis of end-user desires and problems, and how they relate to specific services and network elements. As MSOs enter the wireless domain, these challenges multiply significantly.
This type of holistic view and systematic analysis is made possible through the transformation of key BSS/OSS capabilities.
A holistic view of the service and customer domains requires a blend of technologies. On the network side, the need for performance and congestion management is more important than ever, as problems in the network immediately impact provisioning, fulfillment, billing and customer experience. MSOs need network-management suites that can be pre-integrated with IT service platforms as well as centralized management of customer, service and resource data.
Also necessary is advanced device management, which is more important than ever as CPE, STBs and the variety of home-networking devices continues to grow more complex. But those devices are just part of the equation, as MSOs now have a world of end-user devices to which they can deliver content — including mobile phones, PDAs, MP3 players, video players, TVs, desktops and laptops. As the customer experience is formed over these devices, MSOs have to do three things:
• unify device management,
• automate and simplify provisioning, and
• guarantee security.
On the customer side, understanding the customer experience means thinking out of the box about how billing and interactions with customers can be leveraged at every opportunity for up-selling, cross-selling and servicing. Additionally, the expansion of self-service capabilities through online portals and through multiple screens becomes another opportunity to build loyalty.
As those capabilities evolve, so must analytics, which turn usage data into insight about what customers want for further personalization of services. As MSOs better comprehend customers' personas (in work, in recreation, at home) as well as their preferences, behaviors, social network affiliations, locations and interactions with others throughout the day, they can better manage the customer experience.
It is the best of times and the worst of times.
Despite the global economic downturn and short-term slowdown in consumer spending, the entertainment, information and communications industry is standing at the threshold of a new surge in applications, services and devices. The digital lifestyle, powered by M2M interaction, smart grids and smart home technologies offers unprecedented access and convenience to consumers. There is a greater need than ever before for user-friendly access to storage and interaction for photos, games, music, movies and more. The role of MSOs will remain central to this revolution if they can leverage their key assets — access to the home and customer relationships — in order to own the movement of bits and bytes, not just to the three most-used screens, but to any device consumers choose to put online.
Sanjay Mewada is vice president/Strategy at NetCracker Technology. Contact him at sanjay.mewada@netcracker.com.