Spotlight on the CableFAX 100—Cablevision's Mac Budill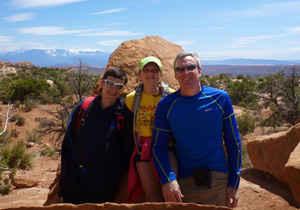 Mac Budill
EDITOR'S NOTE: We continue to spotlight our 2011 CableFAX 100 honorees, who were featured in a special issue of CableFAX: The Magazine published in Dec. 2011. Here is an excerpt from #65.
Title: EVP, Programming, Cablevision
Years in Cable: 20
Education: BA, Yale; MBA, Harvard
Words of Wisdom: Work your weak side too, Budill says. That's what he tells his kids. "Keep practicing with and using your off-hand. Play with balance."
The biggest innovation in cable over the last year: Remote-Storage DVR
Worst thing I've ever heard someone say in a meeting: "We know it's a high percentage increase, but it's really not a lot of money."
Bands I would actually go see live: Arcade Fire, The National, Guster, Radiohead, Mumford & Sons, Frightened Rabbit
Favorite business and/or motivational book: "When Pride Still Mattered" By David Mariniss, on Vince Lombardi
Favorite iPad app: A tie between Cribbage and our Optimum App.
Companies since graduating from college: I've spent my entire post-grad school career, 20 years now, at Cablevision. ?