So, What About Those QAMs?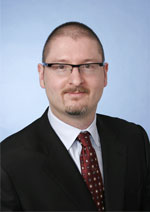 Discussions on a new "converged access platform" have been taking place since at least 2009 (if not earlier). It started with the introduction of the Next Generation Access Architecture (NGAA) model that soon developed into the Converged Multisystem Access Platform (CMAP) architecture, which then merged with the idea of a Converged Edge Services Router (CESAR) to create the latest Converged Cable Access Platform (CCAP) architecture.
Along the way, new questions about the nature of the converged access network have arisen: What about the evolution to native IPTV services? What comes after DOCSIS 3.0 and MPEG2? How, if at all, does Ethernet Passive Optical Network (EPON) and Ethernet/Power over Coax (EPoC) fit into these future architectures?
Meanwhile, cable operators that continue to aggressively win the battle for broadband subscribers face a very real challenge: how to deliver an increasing number of services and content more efficiently and effectively across their HFC networks. Like any technological evolution, this one is progressing in incremental steps and not by a series of one or two huge leaps. Indeed, cable operators are using many techniques to evolve their networks.
It's an exciting time to be involved in the development of MSO solutions because the tool kit keeps growing. Operators have a number of tools available, including node splitting, 1 GHz transmitters and analog reclamation with DTAs to deliver more bandwidth to their customers. These tools lead to the same ultimate outcome though—the need for more QAM channels sooner.
The magnitude of QAM growth is large, with QAM channels increasing at an annual rate of greater than 50 percent per year. Aggressive downstream DOCSIS 3.0 channel growth (from 4 and 8 channels today to between 16 and 24 channels in the next few years) is a common goal, as is IPTV rollouts using anywhere between 12 and 20 additional QAM channels.
CCAP solutions being proposed by the vendor community are focused on addressing that growth. While rich in their unique value propositions, they all share a powerful common theme — dense, high-capacity QAM engines under software-based controls.
So how do we support such growth? Evolving the hub from being a collection of boxes to rather a "hub in a box" is now the mantra for many CCAP vendors. By deploying a universal, wideband platform, vendors can eliminate complexity in the Ethernet switch and RF combiner "spaghetti" networks as well as their "collection of multiple boxes." This evolution simplifies the network architecture while supporting explosive QAM growth.
A key piece of technology quietly has been revolutionizing the delivery of QAM channels. With the availability of low-power silicon capable of processing several hundreds of QAM channels in a single chip, a building block now exists from which to scale to the large numbers of channels required. Additionally, because the entire spectrum can be processed exclusively in the digital domain, a single digital-to-analog converter (DAC) can be used as a final step in the conversion process, eliminating the need for both RF-up conversion designs and power hungry amplifiers. This dramatically reduces the associated cost, power and space associated with QAM delivery.
These devices also are designed to be under rich software control, allowing any service to be mapped to any QAM and onto any port. Provisioning of new services now takes minutes, using a computer. This is a far cry from the "plumbing" redesign inherent to yesterday's architectures that took weeks to complete.
Higher densities, lower costs and faster service deliveries — where's the catch? The good news for the operator is there isn't one. Rather, we see an example of technology evolving to meet the problems of today. With all the positive feedback CCAP currently is receiving, one thing is certain: the tough, aggressive decisions made years ago around HFC, DOCSIS and QAMs were the right ones.
Shane Eleniak is vice president/Advanced Broadband Solutions at CommScope. Contact him at shane.eleniak@commscope.com.