Ranking Your First 100 Days—12 Easy Steps for Leadership Success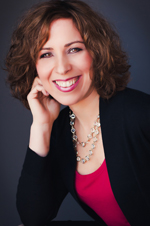 Esther Weinberg
In a few days, President Obama and the rest of America can start keeping score of his first 100 days of his second term. Will he succeed or will he fail? Given that a leader's first days at a position is the barometer for measuring success or failure, how would your employees rank your first 100 days?
Here are 12 easy strategies for CEOs navigating fresh waters and to those of you who may be taking on new roles:
1. Scrutinize, analyze, study and then study some more. No matter what you actually know about the company, your views and your experiences will change when you occupy a new position.
2. Ask questions. Explore the answers. Ask more questions and then when you think you finally understand, ask again.
3. Never stop learning. Once you think to yourself "I got this", you really don't.
4. Manage your expectations. You may find yourself setting expectations every moment of the day for months. That means you are settling in just fine.
5. Get to know the name of the janitor. A great leader gets to know people personally, at every level.
6. Be diplomatic and then be decisive. Listen to your people and ensure they feel heard. But still make the decision you believe best suits you.
7. Be very "hands on" at first. As much as being hands off is a great quality, during times of transition people are counting on you being more involved—to show leadership, stability and proof that your new ideas are working.
8. A thorough acknowledgement is much better than a mere "thank you." Share a stellar quality that you are noticing about another person.
9. Set high standards. If you lower the bar of performance, the rest of the organization will "rise" up to meet the new measurement. For example, if your organization prides itself on over 100% performance, your employees will strive for such success. As time progresses, if the rate of achievement begins to slip to 75%, you will find people will begin settling for less than their best.
10. Accept all viewpoints. Don't mistake being contrary, offering criticism and delivering critique for being disloyal.
11. Talking is not the same as communicating. You'll know that you are really reaching people when you allow yourself to be vulnerable.
12. Authenticity is a rare quality.
Demonstrate it at every turn.
Every leadership role begins with a period of transition, whether you are in the top-, senior, or middle-level management. Steven Covey's "Habit 5: Seek First to Understand, Then to be Understood
"
is especially valuable counsel when you are just starting a new position. Transitions take time, effort, action and patience. Give yourself the opportunity to learn, diagnose and act. And remember to develop others by being of service. Give, give, and when you are tired, give again. Welcome to stellar leadership!
(Esther Weinberg is a leadership expert and a cable veteran with a 20-year track record in the industry. She currently creates breakthrough strategies for such companies as ESPN, Microsoft, Scripps Networks, NBCUniversal Cable, Turner Broadcasting Systems, Inc., Motorola, Headline News Network and MTV Networks, among others. She is the contributing author to the leadership book "Breaking Through" by acclaimed author Barbara Stanny. Esther is a Board Member of NAMIC-Southern California, a mentor for WICT Southern California and a member of the Cable and Telecommunications Human Resources Association. Sign up for her FREE leadership newsletter with valuable information at
www.mindlightgroup.com
.)