MSO of the Year – Cox Communications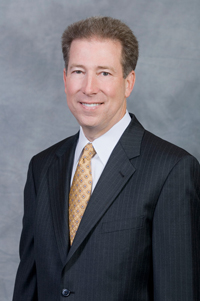 Pat Esser, Pres, Cox Communications
Cox Communications as the MSO of the Year? What a conundrum… Do we praise its customer service, which consistently ranks the best among all cable based on multiple J.D. Power surveys? Or laud its commitment to diversity, with a president who heads the Diversity Council and recently made a senior exec the highest ranking woman in cable operations by some measures? Do we single out its innovative products and technology, such as this year's bold launch of a new "personal video experience" with Cisco? Or do we point to executive leadership so consistently good that much of the same senior team remains in place from before Cox went private nearly a decade ago?
We're still not sure how to break it all down. We just know that Cox means quiet competence, a commitment to customers and unwavering support to the larger cable community. This is a company that knows what's important. "We really like to treat customers as we would want to be treated" says Cox President Pat Esser (pictured). "It's really that fundamentally simple." And that sense of responsibility to the people who pay those bills and keep Cox in business flows directly through the company's 20,000 employees, who make it all happen in the trenches at every customer touch point in 18 states. "If you could see how well people are working together behind the curtain, turning out the products and services, the performance, the execution," says Esser, trailing off as if almost in awe of the workforce. "From the chair I sit in, it's been magical watching it come together."
And come together it has. Not only does Cox thrive without access to public markets, but it's a medium-sized operator in a business that increasingly favors scale. With 6 million residential and business customers across the country, Cox is about half the size of Time Warner Cable and dwarfed by cable kingpin Comcast. In addition, national competitors DirecTV and DISH loom over Cox in every market. AT&T is a constant threat as well.
Of course, Esser doesn't exactly wake up in a cold sweat every night. Instead he focuses on employee training, customer service and innovation. "I think in a lot of ways it's not any more complex than that," he says. "You hire good people, develop good people and empower your people, invest in your network, keep working with and listening to your customers to hear what they want. No matter what your size, you will have business. Now that doesn't make up for scale… But those have been the pillars of our success." Cox's efforts over the last two years to overhaul its entire video product stem from customer requests for more personalization, a better user interface, a better DVR and a more integrated 2nd-screen experience. "Four themes that just screamed out of research for us and said if you invest in these four areas, your acquisition will improve and your retention will improve," recalls Esser.
Cox also takes an almost surgical approach to the competition, depending on small teams of employees who specialize on specific foes. Says Cox COO Jill Campbell: "We have a team that for the company that creates the playbook for how we're going to market and how we're competing from a centralized perspective. We have another team that focuses on FiOS. We have another team on AT&T. One on DBS. And we're finding that the collaboration between the field folks and corporate strategic folks here really helps us to be a lot more nimble in market… than if we did a one-size-fits-all."
Once Cox's frontline employees have the info, it's all about giving them the tools. "We are big-time believers in first-call resolution," notes Campbell. "That's the ownership. You own the customer. Don't hand that off to somebody else. It's so ingrained in our culture, I think it's second nature to us." In addition, Cox emphasizes a diverse and upwardly mobile workforce with extensive mentoring programs and other ways to spot up and comers. Campbell constantly travels to Cox systems around the country looking for new talent, with each general manager graded on diversity efforts and responsible for finding "emerging leaders" of all races, genders and ages. "And we have plans for each and every one of them," she says. "I ask let's find the two or three people who we should start grooming to be COO. We look that far ahead. It could even be a director in the organization somewhere. But we're very committed to that."
For Esser, all of Cox's efforts revolve around understanding customers. "You almost need to be an anthropologist to understand what makes them happy and what gives them joy," he says. "But it is spreading throughout the company. People are getting it. It's part of our DNA."
Fast Facts
• Cox is a founding member of Cable in the Classroom, providing commercial-free content and online resources to 81,000 public and private schools.
• Pres Pat Esser co-chaired the 2013 Cable Show in D.C.
• Based on subs, COO Jill Campbell is widely considered the highest ranking female MSO executive in cable.
• Not only was Cox the first cable operator to recognize the potential of commercial services more than a decade ago, but in June Cox Business received the highest ranking in J.D. Power's 2013 U.S. Business Wireline Satisfaction Study in the small/medium business segment.