Mobile: The Ultimate Social Network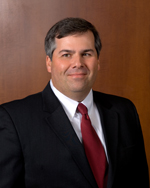 By Joe DiFonzo, Syniverse
Consider the following scenarios: On a vacation, you capture the perfect image of the family at sunset. Or you are attending a conference when the speaker drops a bombshell announcement that causes a stir among the crowd. Do you wait until you are back at your PC to share these experiences? Of course not! If you are like me, you immediately upload the photo to Facebook or post the big news to your followers on Twitter.
We are not alone. More than 1 billion people currently use their mobile devices to access social networking applications, and this number is expected to nearly double in the next five years, according to Visiongain.
I consider the mobile ecosystem to be the ultimate social network because of how we use our devices every day to connect with each other. So it should be no surprise that
the value of individual social networking applications has exponentially increased via the immediacy of mobile.
Mobile devices offer significant benefits for social-networking applications because of their potential to easily generate and deliver multimedia content as well as provide location
awareness. More importantly, they have become a virtual appendage for consumers — always on and always by their side.
Today, most social-networking applications are "over the top," which means they use the network as a pipe to carry data between mobile clients and application servers. This
presents a business challenge to mobile operators as social networks begin to offer alternatives to traditional voice, messaging and directory services.
On the other hand, lack of integration with core mobile network capabilities creates significant issues for application providers striving to enhance the end-user experience. For
example:
>> Identity—Who vouches for users and protects them from impersonators?
>> Location—How can location accuracy be guaranteed without network awareness?
>> Integration—Can interaction on social networks be integrated into traditional voice and messaging channels?
>> Interoperability—How do users of one social network communicate with users of another?
>> Portability—Are users able to carry their identity across social network boundaries?
Addressing these issues now ensures mobile operators are not locked out of the value chain as the mobile social ecosystem matures. And with the potential of social networking
applications to eventually generate more mobile traffic than traditional voice and messaging, operators should ensure they have strategies in place today to capitalize on this phenomenon moving forward.
By enabling immersive, effortless and immediate sharing of experiences across languages, cultures and technologies, mobile social networks have the potential to create a global
web of human connections. In order to get there, tighter integration with underlying networks as well as interoperability between them is required to provide the next-generation services consumers demand with the ubiquity and reach they have come to expect.
Joe DiFonzo is CIO at Syniverse. Contact him at [email protected].