Independent Marketer of the Year – Blue Ridge Communications' Joe Lorah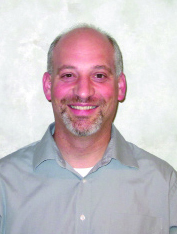 Joe Lorah
Blue Ridge Communications
Joe Lorah's a hybrid of sorts. We're lauding him for his marketing work, but his creative thinking and savvy in breaking down silos really put him over the top.
Six years ago, ex-Comcaster Lorah approached then-VP of Operations Mark Masenheimer with what many would consider a radical idea. Then-Director of Marketing Lorah wanted control of call centers. Blue Ridge serves 168,000 subscribers in northeastern Pennsylvania, including the Poconos, and the towns of Hershey and Jim Thorpe. Masenheimer thought about Lorah's proposal and made a decision quickly. That's a good idea, he said.
"Ultimately my job [as a marketer] is to make the phones ring," Lorah says. "Marketing could create the best piece in the world, but if the potential customer calls and has to wait for 20 minutes on hold or the CSR responds with 'I don't know what postcard you are talking about,' you lose the sale," he says. "My position was that there has always been internal fighting in companies between marketing and call centers. 'Marketing didn't tell us' or the 'call center representatives should know that,' etc. I wanted to create a culture where the two work together and break down the communication silos. A good CSR can be a marketer's best friend." And to be sure, Lorah knew it wouldn't be easy to integrate marketing into customer service—and vice versa. "I knew it would be a lot more work and I realized most marketers don't want to touch customer service," he said. "You're getting 5,000 to 6,000 transactions per day. If 1% of them go wrong, that's 50 to 60 per day that have to be handled on the backend. Still, I felt for some reason it would make the company work better."
It has. Blue Ridge's churn is down and installs are up.
Many marketers say they "touch" their customers. Lorah, now Corporate Director of Marketing and Customer Service, actually talks to them. Last year, he took a call from a female customer threatening to go with a cheaper DSL offer. "We don't get into price wars," Lorah says, "so I emphasized our local edge. I asked her if she'd ever had to call for service in her 7 years with us. She hadn't. I reminded her that if she ever needed service, we would be there the same day, within a 2-hour window. The satellite companies can't do that. I told her I thought that was worth $9 more per month. She agreed and stayed with us."
Yet the challenges remain as Blue Ridge faces off against much larger competitors. "It's not a secret that [DISH and DirecTV] are heavily advertising their great introductory offers, and so price is a big challenge for us," he says. "We do our best to continue to educate customers so they see there is value in our service." Great service also helps. "Customers really appreciate our same-day trouble calls and 2-hour appointment windows." Another hurdle is technology. "The satellite companies advertise their latest technologies, so we need to make sure we are offering the latest and greatest."
– Seth Arenstein
ED NOTE: To read the entire 2013 Top Operators issue go here.