Independent Financial Executive of the Year – Bryan Cipoletti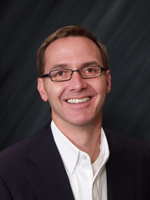 Bryan Cipoletti
Armstrong Holdings

Should Bryan Cipoletti find himself in Washington, D.C.—nearly 300 miles from Butler, PA, where his employer the Armstrong Group of Companies is based—perhaps he could stop in at the Treasury Department. His advice might be helpful. While he would be the first to admit that budgets in government and business are vastly different, Cipoletti has kept privately held Armstrong Cable & Telephone debt free. "Bryan's foresight and financial analysis are what ensures Armstrong, a former Independent Cable Operator of the Year, always has the financial resources to meet any challenge," says ACA chief Matt Polka. At Armstrong since 1987, Cipoletti talked with us about the flexibility that comes with a strong balance sheet and why small and mid-size cable remains financially viable.
How have you been able to stay debt-free despite acquisitions, upgrades and significant capital expenses?
We have a long history of being the cable operator in our territories. In many of our systems, we are the original franchisor and have been the operator for more than 50 years. Also, we have not made significant acquisitions over the years that might have leveraged our capital structure. A positive aspect of being debt free is that our operating decisions are not limited by capital availability, bank covenants, interest rates or other related financial issues.
Are you doing something on the financial side to prepare for the next five years?
With a strong balance sheet, there's not much that needs to be done on the financial side to prepare for the next five years. Our objective, however, is and will continue to be providing excellent service to our customers at reasonable prices.
What about acquisitions?
We still love the cable business. We really only are interested in pursuing acquisition opportunities adjacent to or near our existing systems. We think it's important for us to be able to leverage our interconnected network, workforce, and management team to be most efficient in the ever-growing competitive environment.
How do you assess the long-term financial future of the medium-size and small-cable industry?
Small and medium-size cable operators don't have the cost efficiencies of larger operators, and they never will. What they have, though, is the opportunity to be a more meaningful force in their communities and thus to provide the personal touch service that sometimes gets lost by the big companies. The smaller players need to find other ways to differentiate themselves. Quality service is attractive and can command a higher price.
Some say cable will need significant additional capitalization to continue to modernize. True?
Well, I guess that depends on the condition of the infrastructure for each operator. But I don't see the next 20 years of infrastructure enhancements to be like the last 20 years. I think most network modernization will come in the form of electronic upgrades for the distribution infrastructure, and less expensive customer premise equipment as certain processing that currently takes place in the home set top box will move to centralized (cloud) applications.
In what ways can small and medium-size cable operators improve their financial health?
One of the most significant elements of our philosophy is that we keep the long-term perspective in all that we do. As a privately held company, we do not have the pressures of Wall Street expectations. Accordingly, we can make what we believe are the best long-term decisions regarding capital expenditures, operating expense initiatives and pricing without emphasis on the short-term impact on reported earnings or cash flow. Our experience is that if we keep investing in our network and providing quality service to our customers, then we are putting ourselves in the best position to be successful for the long term. – Seth Arenstein