Giving Start-Ups a Chance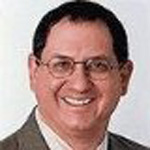 Glenn Moss
Over the past several years, I have been consulting start-up companies in the linear and new media/digital markets, including two channels with a Las Vegas and Hispanic cooking theme, a broadband site focusing on musicians and fans of music creation and a fashion and urban lifestyle ad-supported YouTube channel.
Even with differences in format, market and economic conditions, as well as availability of alternate distribution platforms, there are several common challenges faced by each of these independent content start-ups.
With the expansion of alternative distribution platforms (online, digital broadcast, tablet and OTT), recognition of the value of niche but passionate consumer audiences and emergence of targeted and cross-platform advertising, the need for new and distinctive content is clear. Yet at the recent Cable Show in Washington, DC, there were reports that MSOs might be seeking to prohibit or limit channels from distributing content on alternate platforms.
In those cases where there are affiliate fees being paid, some kind of exclusivity window can be justified; even exclusive content that can be offered. My broader concern is tied to threats to new networks which are not receiving affiliate fees and need to build brand and establish value. These networks need freedom to distribute content to create value for advertisers and become a more valuable partner for the MSO.
In a market where new platforms prove their value and more consumers access video from a range of platforms, content owners need to exploit their property as widely as possible. As MSOs move into alternate platform delivery (e.g. Xfinity), an almost parallel world of delivery can be seen developing, with "traditional" cable also offering OTT and web0based platforms and portals.
I have always taken issue with still dominant distributors seeking to impose limitations on content owners' rights to exploit content without significant value offered in return for that limitation—either in the form of substantial distribution or fee restructuring. There is, at least arguably, much more equable leverage in bargaining between an established brand and net (and certainly with the group of commonly owned networks) and MVPDs seeking to maintain their value proposition among increasingly competitive alternate providers.
For remaining independent nets and those new entrants seeking even the smallest distribution perch on which to begin, the ability to have content offered on OTT and online platforms is critical to having a chance to succeed. Acknowledging that Most Favored Nation (MFN) issues have an impact, and that alternate platforms do not have to be offered the full linear package, there can be room for flexibility. In working with start-up channels, my sense is that asking for or expecting affiliate fees—at least in the first 3-5 years—is a non-starter for any negotiation. The resulting need to rely on ad support requires the means to aggregate platforms and offer cross-platform ad buys.

The value of having full scale networks with some periods of exclusivity is recognized. However, content owners need to explore how alternate platforms work as both independent and integrated means of reaching consumers. I believe there is mutual interest here where flexibility on both sides helps both.
The creation of virtual networks on YouTube, billion dollar bids for Hulu and the drive to expand "TV Everywhere" for an audience wanting control over when and where to access desired content seems to offer opportunities for new channels. But for new channels without affiliation with established media companies, the opportunity to prove value can prove elusive. Even with the proliferation of new platforms, the core value of distribution by MSOs cannot be denied.
There has always been tension between programmer and distributor in negotiating scope of distribution rights. And the evolution of multiple platform opportunities and completion adds to that tension. As a believer in programmer-distributor partnerships where a more diverse array of offerings supports everyone's value, I argue for as much flexibility and creativity in negotiating distribution deals as possible.

(Glenn Moss has extensive experience working with cable, broadcast and digital media companies, including Court TV, Cablevision Industries and Group W. With a background in legal and business affairs, his expertise includes content distribution, ad sales, technology applications and operations. For several years, he has been advising start-up content and technology companies on business planning and legal issues, including HealthiNation, LLC and The Musician Network.)