Five Tips for Delivering the Ultimate Viewing Experience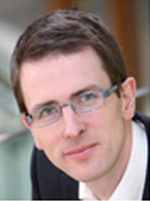 S3 Group's John Maguire
Most people today consume some combination of live TV, DVR-recorded content and OTT, on-demand content. Add to this the fact that they consume these varied types of content across a multitude of devices, and the cable operator finds itself with a head-scratching scenario of TV complexity everywhere.
Many operators are taking steps towards offering customers a true multi-screen, interconnected viewing experience by blending legacy networks with cloud-based technologies, but the true pivot has yet to come. Soon, operators will accept that they need to lead with IP in order to benefit from both the cost efficiency and the configuration flexibility that IP presents them with. This represents a major transition—both technologically and ideologically—for a sector that owes its existence to the development of proprietary, managed networks.
The level of complexity in the TV platform required to support multi-screen delivery is compounded by the increasing importance of the intersection between social media and television. An example that illustrates this: Facebook's recent
announcement
that it will begin sending
data on user conversation
s about different TV shows to the top four US networks.
As they transition their business, operators need to ensure that the focus remains on Quality of Experience (QoE). Pay-TV subscribers have come to expect a superior viewing experience from their service provider and will likely not tolerate what they perceive to be a substandard service, however complex the technological challenge.
Here are some tips to help with negotiating the path to viewing nirvana.
Skip the baby steps: In a true connected home, it goes beyond simply having access to content and instead moves to enabling all devices to talk to each other. iPads should have the ability to work as a remote control while other tablets access DVR content and so on. Today, many operators are focused on single-point (head-end) to multi-point (devices in the home). But the future is true multi-point to multi-point (device to device as well as device to network).
Optimize what's at your disposal: Get the most out of legacy client devices by deploying software such as RDK to support hybrid delivery, where some content is stored locally and some in the cloud.
See what your customer sees: When adding new CPE or new services to your existing platform, validate what the customer experiences prior to launch. This is especially important when rolling out TV Everywhere services that rely on blending legacy and cloud-based technologies and where there is huge potential for errors to occur. Validation of the end-to-end service prior to launch to ensure that these systems interact flawlessly makes it possible to remove teething problems and launch a high-quality service.
Adapt with your customer's viewing: Design-in software at the headend that supports HTML5 is multiscreen-aware and knows what customers are doing on specific devices—whether that be buying, searching, viewing etc. Intelligence at the headend can help to ensure that, for example, the recommendations engine doesn't serve up a film to watch on an iPad that is really designed to be viewed on a 60-inch TV.
Never stop testing: Consider running test cases/potential use cases in the background 24/7, even after a new service has launched. This can ensure that QoE is optimized, by allowing you to get an early warning of any potential or actual problems with, say, a multi-screen service and resolving any issues before they come to the attention of any subscribers.
As operators explore new ways to design their next-generation architecture, it's vital to ensure that it is built from the ground up for multi-screen and allows for the intelligent distribution of content across the network. Legislation and content rights aside, consumers should be able to pause a recording on the TV and resume watching it on an iPad on the train to work. It's clearly the wave of the future. And these tips can help ensure operators a smooth transition to delivering the ultimate viewing experience.
(John Maguire is S3 Group's director of strategy and marketing for its TV Technology Group. John focuses on the strategic development of S3 Group's product portfolio to help meet the needs of S3 Group's tier one customers across the digital TV value chain.)