Customer Service For Cable—The Social Media Response
When it comes to customer service via social media, what's the secret sauce? We asked some of the leaders in customer service for cable what they thought and they had plenty to share on the social realm, as well as consumers' perception of the industry in general. Read our entire customer service roundtable in CableFAX Daily.
What has worked best for you with social media?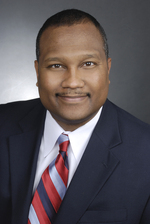 Scott Wise, Cox VP of customer care
: Social media has given us a new way to interact with our customers "real time" and allows us to carry through on our
trusted provider vision by being transparent and authentic with our customers. We want to communicate valuable information to our customers in the channel of their choice and at a speed that works for them. We also want to be available to customers when they reach out to us; and anticipate when they need us to reach out to assist with an issue. Through feedback that we've received via Twitter, Facebook, etc., we have been able to identify service issues and receive feedback from a segment of our customers that we may not have heard from previously. We are also now able to proactively search the internet for conversations that indicate a customer may need our assistance and monitor our internal systems to provide customers information on service interruptions and other important happenings. Currently Cox has more than 290K Facebook "fans" and 20K Twitter followers, the highest percentage of Facebook fans to pay TV customers for the major MSOs!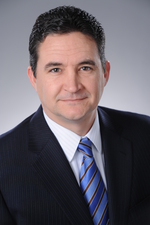 Tom Karinshak, Comcast svp, customer experience
: Social media has been a game changer for us as company, as well as a brand. We were one of the first companies to use social media as a way to connect with customers and resolve their issues, which differentiated our service model from the rest. It has also been very effective in humanizing our brand. Our customers knew that we would be there for them; we were there greeting them, and it was personal. In all social media interactions, our team uses their real names and personal photos. Our customers feel a connection with them, because they can see that they are real people. I feel this expands our customers' level of trust in us and loyalty. We have instances on Twitter where customers request a certain member of the team by name, because of the connection they feel. Another way I feel social media works is that we have the ability to meet our customers on the platforms where they are active and most comfortable. We aren't forcing people to call to get their issues resolved. They can interact with us on their schedule, on their own time. This is transforming experiences and expectations with our customers. Our social media team currently monitors the following mediums: Twitter, Facebook, Internal Help Forums, External Help Forums, Google +, Quora, Blog and mainstream media. We use tools to monitor keywords and alerts from customers, so we know when to reach out to them to assist.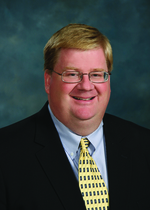 Gibbs Jones, Suddenlink SVP of customer experience: We have a systematic, social-media monitoring and response program that has put us in position to identify and help customers experiencing issues. This program has been up and running for several years now and it has worked remarkably well. We estimate that we're moving more than 90 percent of the customers we help through social media from detractors to promoters, thus improving our Net Promoter Score. In fact, some of the most effusive praise we have received from customers has come from those we've helped through social media.
What's the biggest complaint you hear about cable service?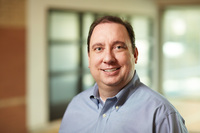 John Birrer, Charter svp, customer experience: The lack of a la carte channel selection opportunities and the frequency of price increases from content providers. One of the biggest surprises for me, being relatively new to the business, is the lack of customer understanding around the fact that content has costs and impacts their bill.
Wise
: In today's environment, our customers are more cost conscious than ever before. It's important that they see and feel a high-level of value for the services that we provide and that we also
continue to go above and beyond to earn the right to be their service provider.
Jones: Some customers still think that cable is a "monopoly" and they have no other choice. Of course, we know they do have a choice. And we want to make sure they see us as the best choice.
Karinshak: Simply put, they want us to respect their time. We know taking time off from work for appointments can be a pain point for customers. We've given our customers more choices and control over how they choose to interact with us, and they can now do this on their schedule. Today, customers who choose not to call us have the option to pay their bill, schedule or re-schedule appointments and array of other solutions online and in the IVR. Customers who don't want a technician to come to their home, also have industry-leading online and self-install options as well. Bottom line, we respect our customers' time, and we now offer alternative solutions for them to interact with us.