Creating Effective Delivery Organization for Entertainment and Media Companies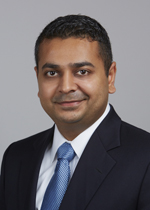 PwC's Rohan Patel
For the past few decades, Multi-System Operators (MSOs) have dominated in delivering content to subscribers under the same business model. MSO/Satellite providers can no longer depend on an aggregation and distribution model in perpetuity. The new wave of content delivery is nimble, ever changing, software driven and consumer focused. In this dynamic market, business models have a short shelf life and technology can rapidly change a company's fortunes.
For MSOs to succeed, adaptability to new market trends is essential. In this article, we will explore some core competencies that can help address the onslaught of new entrants.
Leadership: Visionaries Who Can Execute
When hiring innovation leads, candidates must thrive on uncertainty, be open to experimentation and be willing to go through a continuous cycle of learning. Executives must also make sure that the teams they assemble understand that execution and delivery is essential. It isn't enough to have a great idea; success is the ability to deploy it into a legacy environment with a diverse customer base. Must-have characteristics of successful innovation leaders include:
Vision: Leaders will need to foresee industry trends over the coming years and analyze their implications, including organizational, business, government, technological and individual.
Execution: Leaders are not just remembered for their vision or intentions, but also for their ability to execute and deliver.
Collaboration: Leaders will need to drive teams and collaborate with their peers while establishing deep levels of trust with their partners. This means not playing the blame game when a deadline is missed or when a product falters/fails. They must accept collective success and/or failure.
With the right leadership in place, focus can shift to creating a nimble supporting organization.
Organizational Agility: The Ability to Experiment
With the highly-empowered consumer, organizations must rapidly reevaluate themselves and drive processes that work across functions. Empathy between teams is integral to fostering collaboration and loyalty for the company's business goals. To accomplish this:
Establish clear roles and responsibilities: The balance between individual and organizational goals must be addressed so that ideas flow quickly from ideation to deployment. Time-to-market can be reduced by clearly establishing roles and responsibilities from the start. Also anticipate that it will take time to get the machine working on all cylinders—this is overlooked when driving to a product deadline.
Accept thoughtful failure: Encourage skunk works and beta launches to test new ideas on a smaller scale and refine iteratively based on user feedback. When failures occur, focus on lessons learned and moving forward with the right guiding principles.
Cross-pollinate teams: Encourage cross-functional ideas and teams. Conduct rotational programs allowing all team members to "step into each other's shoes." Ideas will come from the most unexpected places but most likely from diverse/multidisciplinary teams.
Successful innovation is difficult if empathy and trust do not exist amongst teams. When organizations understand everyone's roles and are able to empathize with their colleagues, the likelihood of successful innovation increases.
Create Technology Platform(s): Create a Technology Platform that Sells
Successful products must be built on resilient and adaptable technology platforms. Architecture and thoughtful engineering are not constraints, but rather the fundamental enablers that help create nimbler platforms. Build awareness about all technical debt incurred when pushing to meet a deadline. Avoid creating tomorrow's "legacy platform" by focusing on flexible design principles. Some guiding principles for building a solid and flexible platform include:
Resiliency: Building partnerships to better monetize new platforms can be more difficult when platform stability is questionable. Platform failures often occur when updating features and functionality. Creating a sound change management competency will reduce the chances of failures.
Adaptability: The platform must facilitate the creation of converged products and business partnerships. Platforms that can adapt to multiple changing technologies are essential.
Predictability: Create a platform with predictable results when going through changes. This is not just relevant to engineering teams who need a predictable platform to improve, but also to operations teams who have to maintain it. Lastly, availability of a platform is determined by how predictable a platform is during change (your customer-facing cohorts will appreciate predictability).
MSOs are facing an exciting future driven by global megatrends. They must leverage their strong cash positions and start building innovation competencies now. The recommendations outlined in this article are not easy to operationalize. MSOs have already started down the path of creating these competencies by hiring visionary leaders. The key to their success will be building the culture and competency capable of addressing an unknown and rapidly changing competitive market.
(Rohan Patel, Management Consulting & IT Strategy Director at PwC, has over 10 years of client advisory experience combining pragmatic, innovative business strategies and analytics with a competency in technical execution. A leader in building and retaining highly motivated business and technical teams, Rohan delivers expertise in product innovation, development and deployment within the entertainment, media, and communications industry.)