Cox Survey Reveals Teens Don't Discuss Being Cyberbullied With Parents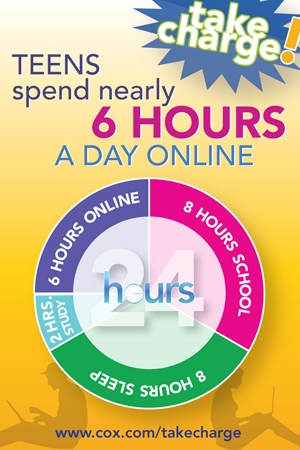 With teens spending as much time online as they do in the classroom, cyberbullying continues to be a major concern. But according to a survey from Cox Communications and the National Center for Missing & Exploited Children released this week, 31 percent of teens admit to being bullied online. Yet only 41 percent of teens who said they were bullied online have told an adult about the incident.
The survey does show that the dialogue between parents and children about this issue is improving. The percentage of parents who have discussed online safety with their teen children in the past year has increased from 25 percent in 2005 to 84 percent. Moreover, children are talking about it amongst themselves. For example, an
online bullying roundtable
, held in partnership with USA Network's Characters Unite public service program, allowed kids to talk about their experiences and devise solutions to the problem.
The survey also revealed that 83 percent of teens overall log on to at least one social media site every day. Sharing personal information—mainly photos, but also phone numbers, curse words and their location, among other things—is a regular occurrence during those six hours a day.