Cox Communications' J.D. Myers on his Mentor's Best Advice
Editor's Note: In recognition and celebration of the diversity within the cable industry, we will be highlighting some of the 2012 CableFAX Most Influential Minorities and their responses to a series of questions on mentorship, job skills and diversity. For the CableFAX Diversity issue in its entirety go here.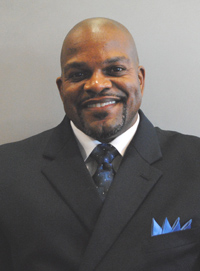 J.D. Myers
Market VP, Northern Virginia Operations

Cox Communications
Tell us at least one true story of a mentor (or mentors) who gave you advice you still use to this day.
It may sound obvious to everyone, but I learned this over 30 years ago from a mentor of mine and I not only still live by this but share it with every leader I have had the pleasure to serve in my career.
It revolves around hiring your staff or team members:
·
Go the extra mile, spend the extra time needed to hire not good but "great people".
·
Hire people who are smarter than you in some skill set.
·
Build a culture that requires a qualified diverse candidate to be identified and considered for each vacancy, even if it prolongs the recruiting process.
·
Hire people of diverse thought and background; don't hire people just like yourself.
·
Get to know your people as individuals before you start leading your people.
What's the skill that has helped you the most in your career—and what's the next skill you want to master?
The skill that has helped me the most is my ability to recruit, hire, retain and develop strong leaders. Hiring and building a strong bench in your organization is key to establishing a foundation to build upon. What's next: Personal branding of yourself, not only inside of your own company but externally, either in the industry or community where you reside. I have been working diligently in this area over the past several years, making substantial progress, but still have more work to be done in the area.
What advice do you have for your people trying to break into the cable industry?
In a difficult economy, and with the job market in most cases facing rising levels of unemployment, it is imperative that job seekers—specifically college grads—use various tools to aid in their search efforts (considering that today most vacancies are never posted on job search sites):
·
Utilizing the traditional networking skills of reaching out to people they know, who may have a connection within their target company;
·
The use of social networking tools like LinkedIn, Facebook, Twitter and others to expand their reach and identify a possible opportunity;
·
Attending business mixers, trade shows and even eating lunch in establishments in close proximity of the target company, and looking for people who work for that company to network with (this happens to me frequently).