Comcast Cable's Ricky Frazier Jr. on his Mentor's Best Advice
Editor's Note: In recognition and celebration of the diversity within the cable industry, we will be highlighting some of the 2012 CableFAX Most Influential Minorities and their responses to a series of questions on mentorship, job skills and diversity. For the 2012 CableFAX Diversity issue in its entirety go here.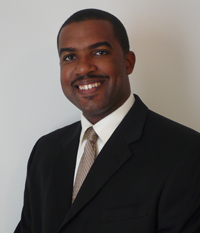 Ricky Frazier Jr.
VP, Customer Care
Comcast Cable Beltway Region
Tell us at least one true story of a mentor (or mentors) who gave you advice you still use to this day.
One of my mentors reminded me that leaders should always look for ways to help their team members grow and develop. By providing your team the opportunity to take on new challenges and build confidence in their skills and work product, you're not only doing your job as a leader, but creating a more efficient and productive work environment. I always keep that in mind as I'm considering how to delegate important business opportunities and responsibilities. Being able to stay close to results and performance—but not in the way of your team's development—is important, and has been one of the most challenging balances that I strike in my current role.
What's the skill that has helped you the most in your career—and what's the next skill you want to master?
I believe that ensuring your team is properly aligned with goals and expectations is an important skill-set to master. I have always believed one of my main roles is to create clarity so that my team members know their business objectives, and are fully prepared to meet them. I'd like to also hone my skills in the area of global communications. In our current business environment, employees look for various ways to communicate, interact and receive the information they need to be successful. I want to ensure that each member of my team has access to the information they need, how they need it—and that they understand the message the same. I'd like to continue to look at mediums like Blogs, Twitter, email, video and more as possible communication options, exploring whether these methods are the right way to communicate, and if so, in what situations. We have to continue to evolve in this space as diverse leaders leading diverse workforces.
What advice do you have for young people trying to break into the cable industry?
I'd advise young people to be willing to "get their foot in the door" so they can learn and be ready to work hard. The great thing about this business is people work very hard to meet the expectations of customers and our company. I'd also advise them not to get fixated on a specific job when they come in the door. They should look to help people, learn about the business, and also learn about themselves along the way. Always be willing to start small and think big!