Comcast Cable's Donna Rattley Washington on her Mentor's Best Advice
Editor's Note: In recognition and celebration of the diversity within the cable industry, we will be highlighting some of the 2012 CableFAX Most Influential Minorities and their responses to a series of questions on mentoring, job skills and diversity. For the CableFAX Diversity issue in its entirety go here.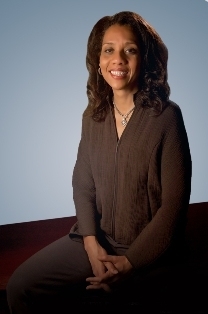 Donna Rattley Washington
VP, Government and Regulatory Affairs
Comcast Cable
Tell us at least one true story of a mentor (or mentors) who gave you advice you still use to this day.
I have a current mentor in Mark Reilly, Division VP of government affairs, Comcast, who advised me to continuously look for ways to bring further value to the business, incorporating this state of mind into my work with local and state governments, and community partners. I aim to constantly ensure that my team and I stay aligned with broader business objectives and remain focused on how our actions will bring the most value to our company and its business units—and that we continue to cultivate relationships throughout the organization that help us in this effort.
What's the skill that has helped you the most in your career—and what's the next skill you want to master?
I think the skill that has helped me the most is the ability to actively listen and to communicate clearly and effectively—verbally and in writing. In every position I have held, the ability to truly understand the position of others that I work and interact with, and to clearly express my thoughts or the position of the company, has been key. I would like to continue to master technology to help me be more efficient at work and at home. Comcast is leading the cable industry in continuously innovating and rolling out new products and technologies at an aggressive pace. I want to continue to find new ways to master and incorporate new technologies and innovations into my daily life as well.
Diversity is important to cable's bottom line because …
A diverse workforce is key to any company's success because the domestic and international marketplace is diverse. It takes diversity of opinion and perspective for any company to truly understand its customers, partners, suppliers, etc.—and to effectively target and market to the communities it serves. I believe Comcast understands this better than most, and celebrates diversity throughout every aspect of its business and throughout the marketplace overall.