Comcast Cable's Charles Hutton on a Lesson Gleaned From his Mentor
Editor's Note:
In recognition and celebration of the diversity within the cable industry, we will be highlighting some of CableFAX's 2012 Most Influential Minorities and their responses to a series of questions on mentorship, job skills and diversity. For the 2012
CableFAX Diversity issue in its entirety go here.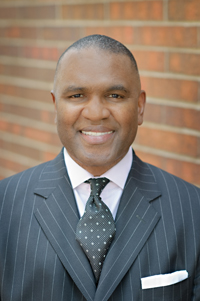 Charles Hutton
VP, Customer Care, Mile High Region
Comcast Cable
True story of a mentor (or mentors) who gave you advice you still use to this day.
Years ago during a very intense and anxiety filled three-hour budget meeting that I was presenting at, it became apparent that certain participants were driving a different agenda than what was originally agreed to. Although I made it through the meeting, it was very frustrating as I prepared for one path while others consistently tried to pull the meeting in another. I felt my professional brand took a hit.
Post the meeting, my boss/mentor obviously sensing and seeing my angst, sat with me afterwards and simply said, "Today is already in the past. Things will be better tomorrow. Stay the course." But the more poignant thing was that she followed that up the next day with a small plant on my desk with a handwritten note that told me how much faith she had in me and treat the previous day as a learning experience—I'd be better for it. I have never forgotten this and still have that note today.
That was true lesson in leadership for me relative in building your folks up with hope and faith and that perceived down points should not keep you down. More importantly, it's about the feeling I had after reading her note. I felt valued and knew I had a support net to move forward with more confidence than I had previously. A foundational moment for me in welcoming challenges throughout my professional career.
What's the skill that has helped you the most in your career, and what's the next skill you want to master?
The skill that has helped me most is reliance upon my learning agility. Given the ever-increasing pace of business, the environment demands that you consistently evolve your skills and talents to keep step and maintain your performance and leadership edge. I have had the opportunity to work in the telecom, energy, wireless and cable industries and feel that learning agility has been the key for me as I've moved forward in my career. As for mastering a skill, the only thing I consistently focus on is to keep learning and evolving.
Diversity is important to cable's bottom line because…
I am a graduate of the NAMIC ELDP class of 2003, so at my most fundamental level, my belief and the actual realization of my professional growth and development are deeply rooted in the cause of diversity within the industry as I have truly benefited from it. Having access to a network of peers and information has absolutely enriched my professional career, and that has resulted in me being an engaged and valued contributor to my company, meeting the demands of our customers and driving business results to the bottom line.