Comcast's Tina Waters Gives Advice on Breaking Into the Cable Industry
Editor's Note: In recognition and celebration of the diversity within the cable industry, we will be highlighting some of the 2013 CableFAX Most Influential Minorities and their responses to a series of questions on mentorship, job skills and diversity. For the CableFAX Diversity issue in its entirety go here.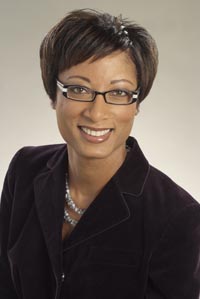 Tina Simmons Waters
SVP, Human Performance National Customer Operations
Comcast Cable
Tell us at least one true story of a mentor (or mentors) who gave you advice you still use to this day.
Don't be afraid to speak your mind.
What's the skill that has helped you the most in your career—and what's the next skill you want to master?
Relationship building has helped me most in my career. Patience is a virtue that continues to be a challenge for me…
What advice do you have for young people trying to break into the cable industry?
Develop internal contacts at your target companies (leverage relationships with your professors, friends of your parents, fellow students), treat the contact to a quick coffee/beverage of their choice break, ask questions, and let them know what you'd contribute to the team if given the opportunity, be open to having a number of sessions with different people in order to uncover the best opportunity for you. Be persistent (in a respectful way of course!).
In your opinion, how is cable doing on diversity? Where do you want to see improvement?
We've made great strides. I'd like to continue to see more people of color in C-suite positions.
Diversity is important to cable's bottom line because…
We must reflect the customer base we serve in order to identify how best to market, sell, and service them.