Carriers Gear Up For 2012 Hurricane Season
Today marks the official start of the 2012 U.S. hurricane season, and communications carriers are ramping up to make sure networks continue operation if and when high winds and rain hit their areas. The latest forecast for the 2012 hurricane season predicts as many as 15 named tropical storms and as many as 11 hurricanes will form in the Atlantic Ocean during the six-month season that officially begins on June 1.
Network reliability proved critical in 2005 when Hurricane Katrina slammed into New Orleans and the Mississippi Gulf Coast, killing 1,500 people and causing $80 billion in damage. During that event, C Spire Wireless says it carried more than 2.6 million calls daily in hurricane-impacted areas only a few days after the storm hit.
The carrier enters the 2012 hurricane season with two multi-million-dollar, hurricane-ready "super switches" to provide added protection and service for customers in south Mississippi, along the Gulf Coast, in south Alabama and in the Florida panhandle.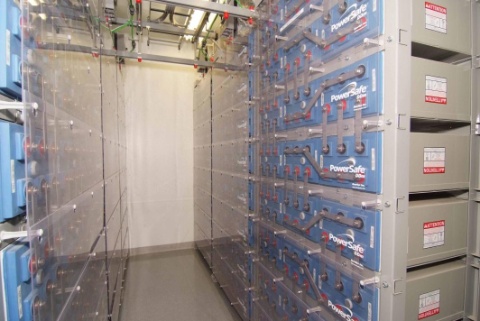 Both high-tech mobile-phone switching facilities, which C-Spire says were designed to withstand a Category 5 hurricane with winds as powerful as 200 miles an hour, connect millions of voice calls, wireless data transmissions and other critical customer services daily for C Spire consumer and business customers. In addition to hardened and reinforced shells, the all-steel and concrete structures house a large-scale, 500-kilowatt, diesel-powered generator; a grid of back-up batteries; and other redundant back-up systems, operations and technologies.

The 4,800-square-foot, $2.1 million center in Mobile, Ala., and the 2,600-square-foot, $6 million facility in Hattiesburg, Miss., feature large switching bays, reinforced interior walls, concrete-block and reinforced-steel structures for added strength, and a double-steel-reinforced roof grid that protects against debris strikes from roof tile, road signs and tree limbs that might be airborne during a hurricane or a severe storm. Each facility is designed to operate even after the loss of commercial power.
According to Eric Hollingsworth, vice president/Network Operations, "Our battery bays work in concert with commercial power to keep the facility up and running in the event of a hurricane or other severe weather. If we lose commercial power, this set of batteries will power the switch until our diesel-powered generators sense the power failure, automatically activate and come online."
Sprint Continues Ongoing Storm Initiatives
Sprint and the Sprint Emergency Response Team (ERT) also are preparing for this year's weather.
"For any potentially impactful storm event, the Sprint ERT along with the company's network and business continuity teams will pre-stage in hurricane-prone areas with:
Portable generators to provide power to Sprint network assets when local power is unavailable," the company says.
Here's what Sprint and Sprint ERT have on tap:
>> Satellite Cell on Light Trucks (SatCOLTS) and Cell Sites on Wheels (COWs) to provide immediate restoration of service, and to help facilitate wireless and IP communications among disaster relief and emergency response agencies; and

>> Experienced and well-trained technicians and engineers who can access and maintain the resiliency of Sprint network assets.

Sprint also has permanent generators – automatic cutover switches to help minimize loss of commercial power – installed at a ll of its wireless and wireline switches and at the company's network points of presence.
Sprint ERT, created in 2002, maintains a 24-hour/365 days-a-year, hotline to address client needs. During times of state and federally declared national disasters, it provides 25 mobile devices and wireless service free of charge for 14 days from the date of declaration to state and local agencies. Since its creation, Sprint ERT has conducted more than 5,200 deployments, providing emergency wireless support for more than 1,250 events.
Since 2001, Sprint says it's worked with Wilmington-based weather-data and hurricane-awareness expert Mark Sudduth of HurricaneTrack.com regarding his team's efforts to provide live, immediate and seamless reporting during every hurricane season. Sudduth is based in Wilmington, N.C., and has reported on more than 40 named tropical storms and hurricanes along the Atlantic Coast since 1998.
Sprint says it's supplied Sudduth and his team with Sprint 3G and 4G mobile phones and broadband devices to give them mobile Internet connectivity during their field-data collection efforts and online video reporting.