CableFAX 100 Profile – Cablevision's Tom Montemagno
Ed Note: We'll be featuring profiles of executives named to the 2013 CableFAX 100 and their answers to a series of fun questions. Here's who we ranked as #31. Read the rest of the 2013 CableFAX 100 profiles here.
31 | CABLEVISION'S GOOD SPORT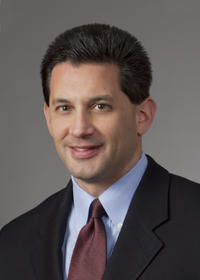 Tom Montemagno
Title: EVP, Programming, Cablevision Systems
Number of Years in Cable: Over 23
Education: BS, St. John's University
Best Advice in 7 Words or Less: Be a really good listener (as a negotiator).
The one thing I'd do differently if I could go back to high school: Nothing… I met my wonderful wife in high school.
My peers would be surprised to learn that I… play competitive roller hockey 10 months out of the year. It's a great stress release from this job!
Celebrity, sports figure or politician I'd most want to have dinner with? Wayne Gretzky
The biggest lesson I learned from my kid(s) this year was… to loosen up and live it up a little.
Favorite vacation spot? Anywhere in the Carribean. ?