Are Consumer Requests for Channels via Social Media Effective?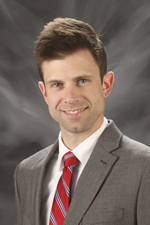 Eric Wagner
Cox Communications
If you were to visit the Facebook pages of many cable providers, it probably wouldn't take long for you to stumble upon a few (or a lot) of requests for that provider to carry The Blaze, a news channel founded in 2011 by talk radio personality Glenn Beck. You might even come across some requests for carriage of Current TV leftover from Keith Olbermann's brief period of affiliation with the channel.
The disproportionate number of requests for these two channels can in part be contributed to the popularity of their respective "faces." Beck and Olbermann are both media mavens who have built loyal audiences over years and years of radio and TV shows, books and appearances. Their fans want their content, and they're not afraid to ask for it.
This passion, however, is only part of the story. Both The Blaze and Current TV have made it extraordinarily easy for fans to inundate their cable providers with requests for the channels. They can follow a step-by-step process to post pre-written comments to Facebook pages, Twitter handles and websites. It's fast and it's easy; and in that instant, hopeful.
The effectiveness of this tactic remains debatable. Ignoring the fact that each cable provider has its own process for escalating customer comments from the web, there remains a complicated system of contracts and fiscal responsibilities that can make the addition of a new channel—any new channel—a somewhat cumbersome and involved process.
"When we have overwhelming numbers of requests, we escalate that feedback," said Deborah Bass, Senior Product Marketing Manager at Cox Communications. "Otherwise, we consider customer demand as one factor when prioritizing potential channel launches."
In some instances, providers have enacted policies of simply hiding any comments related to a specific request, considering it spam. Verizon FiOS employed this tactic after becoming inundated with requests for FOX Soccer Channel on its Facebook page.
With the number of channels increasing exponentially each year, it remains impossible to make the majority of requested additions within the current framework of the industry. This means many frequenters of MSOs' social media channels will ultimately be disappointed. But what may be worse in the long term is that they won't feel heard.
In general, businesses (and especially those in the cable industry) have become much more adept at social customer relationship management over the past few years. There are entire teams and departments devoted to ensuring that issues brought to their attention via Facebook or Twitter receive the same attention as those from more traditional channels. And most of the time, issues can be addressed and resolved.
But what happens with channel requests, which are issues that almost definitely will not be resolved within the lightning-fast time frame of social media?
"People love to be heard," said Danica Kombol, partner at social media marketing firm Everywhere. "What gets annoying is when a company repeats the same repetitive corporate information over and over again. My hunch is that the repetitiveness of the question is more tedious to [the] cable provider than it is to the customer."
The impact of failing in this regard can be far-reaching. According to Lee Resource, Inc., the average "wronged customer" will tell eight to 16 people about the experience. Twenty percent will tell more than 20.
"When you take those odds to social media, they become magnified," added Kombol.
Luckily, there is some hope. According to the IBM Institute's 2011 study "From Social Media to Social CRM," "discount" and "purchase" are consumers' primary reasons for interacting with companies via social media. "Submit an opinion on current products/services" ranks seventh, just below "learn about new products."
There is also an ancillary positive effect to an industry process that has many negatives. When retransmission consent negotiations become more hostile, the communications tactics often spill over into both mass and social media. So while this is often problematic for the parties involved, there is a continuing education that is occurring among cable TV consumers.
For instance, when DISH Network subscribers were without any AMC channels for months in 2012, many cable customers became aware because of its status as a story of national interest, due mostly to the immense popularity of "The Walking Dead."
Consumers can be educated and still be very passionate about their interests and favorite channels. As social media use grows, it will be interesting to see how channel requests evolve, and how effectively new channels can leverage their fan bases to make those requests.
(Eric Wagner is a Public Relations Manager at Cox Communications, specializing in products and services. Prior to joining Cox, he worked in PR/marketing at Self-Service Networks and the New Bedford Whaling Museum. He is keenly interested in the evolution of the cable industry.)