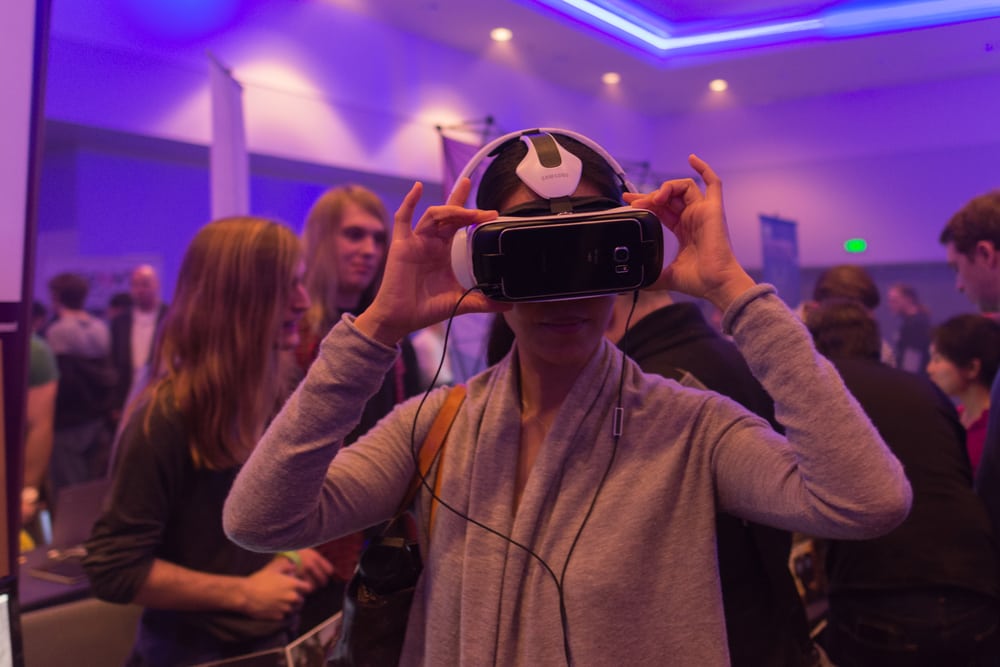 Another year, another CES. While things like IoT, virtual reality, DOCSIS 3.1, 4K/HDR stole much of the spotlight last year, they are expected to continue to shine in 2017. The world's biggest tech show (Jan 5-8 in Las Vegas) set a record last year with more than 177K attendees. Will the demise of INTX boost it even more? International attendance is already shaping up strongly. The show is expected to draw 50K industry professionals from outside the U.S. representing 150 countries, up 9% from 2016, according to Consumer Technology Association. Reinforcing its global reach, CES 2017 has several areas designed specifically to highlight the international aspects of the show. The Global Technology Marketplace will host nearly 900 international exhibitors.
Inevitably, some will be in the always hot virtual reality space. Companies like Microsoft, which is making VR a key part of its Windows 10 Creator Update, will be battling for the spotlight alongside Oculus and HTC. Senior executives are set to discuss how brands can use VR to entertain and engage consumers, what are the greatest application of VR, beyond narrative content and video games, and how VR is impacting the creative and business sides of the entertainment industry. Speakers include Jake Zim, svp of VR at Sony Pictures Entertainment, Jenna Seiden, head of content acquisition and partnerships at HTC and Jason Alejandre, founder of konVRge entertainment, which specializes in bringing interactive games, movies, sports, and educational experiences to VR.
The 2017 CES also includes a dedicated conference on everything connected devices. The Connections Summit, hosted by Parks Associates, features commentary, insight, and debate on hot topics such as IoT and smart home partnership opportunities, best business models, new technologies (including connected cars and digital health), and cybersecurity. Companies speaking at the event include Amazon, Comcast, Ericsson, Alarm.com and Nest, among others. It's not CES without the TV experience. Manufacturers like Sony and Samsung are expected to continue to showcase their expanded 4K/HDR lineup as the latest display technology becomes more mainstream.
Another buzzword for TV would be "slim." There would be more super skinny TVs this year, some of which were demonstrated at CES last year. For example, the purportedly super-slim Panasonic OLED prototype model is expected to draw a big crowd. The model was on display at the IFA 2016 show in Berlin. Perhaps as a feature that will essentially be integrated in everything connected, voice control is gaining significant traction. Think Comcast's voice control-enabled X1 platform and Amazon's Echo smart speakers. Vendors will showcase how voice control will gradually replace traditional user interfaces as the consumer electronics industry moves to a world of vocal computing. The upcoming CES will be the last show that Tom Wheeler attends at head of FCC. The chmn hasn't announced when he will depart. Wheeler will join FTC chairwoman Edith Ramirez and CTA pres/CEO Gary Shapiro for 2 candid, 30-min conversations as part of the show's supersessions, about the challenges they face as their agencies navigate the rapidly changing technological landscape.