ZOO Digital Ramps Up Partnerships, New Services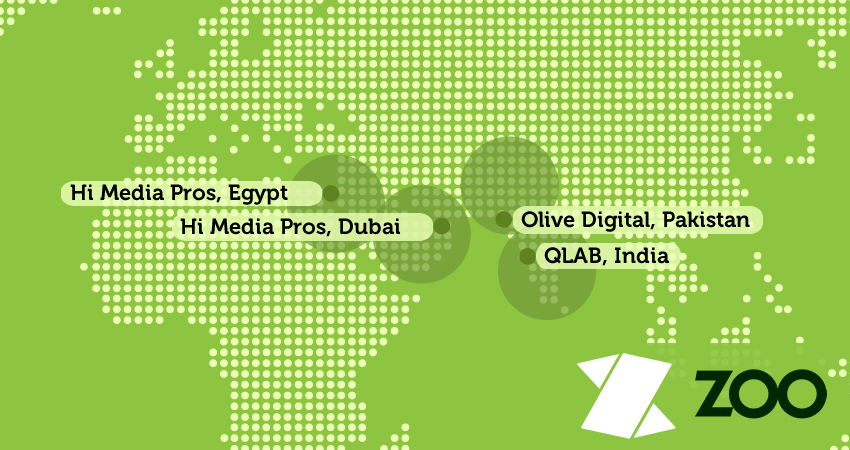 ZOO Digital, a provider of localization and digital distribution services for the TV and movie business, has been racking up new partnerships, technologies and services of late. This week, ZOO will reveal new cloud-based services at the 2016 International Broadcasting Convention from Sept 9-13 in RAI Amsterdam. And in April, ZOO demoed to attendees at the National Association of Broadcasters in Las Vegas new metadata services. Here's a look at what ZOO has unveiled in recent months.
The company announced this week that it is partnering with vendors in the Middle East, India and Pakistan. Vendors in attendance at IBC will receive access and training to ZOO's cloud-based business model, ZOOcloud, as well as global TV and movie content delivery to online retailers. ZOOcloud enables global collaboration through a centralized online dashboard, which will launch local content to new audiences. The new international partners are Hi Media Pros, a subsidiary of Al Hakeem Media Production with offices in Cairo and Dubai; Q-LAB, which serves a majority of Indian regions and languages; and ePlanet, a business process outsourcing facility in Pakistan. The partnership will offer content to the underserved markets.
IBC attendees can also see ZOO Digital's new subtitling service for TV ads via a partnership with Honeycomb, a video advertising distributor that uses cloud technology to deliver advertisements to broadcasters. ZOO provides foreign language subtitling and captioning in all global languages and distribution formats for the six major Hollywood studios—in March, the company reached the 100 million delivery mark for subtitled TV series and movies. ZOO and Honeycomb's collaboration offers subtitled adverts a more cost-effective and efficient turnaround time—as quickly as 30 minutes—while maintaining quality.
In March, the company launched ZOOscreen, the TV and movie industries' first secure screener for multiple-device streaming. With content distributors previously reliant on DVDs, the cloud-based technology allows the distributors to showcase screeners directly to the large screen, Apple TVs, iPads and more. At the NAB 2016 in April, ZOO unveiled its enriched metadata platforms and services, in addition to the ZOOvault. ZOOvault is the cloud-based online ordering system that localizes, packages and delivers digital files to platforms such as iTunes, Amazon and Netflix.
Last month, ZOO Digital became the official aggregator for hoopla digital, a service that partners with public libraries in North America, offering online and mobile access to thousands of movies, TV shows, eBooks and more. ZOO's cloud-based content management platform, ZOOStudio, provides hoopla with a self-service distribution process.
President Gordon Doran said ZOO Digital will be announcing more international partnerships in the coming months.