Wi-Fi Aware Looks to Personalize Mobile Experience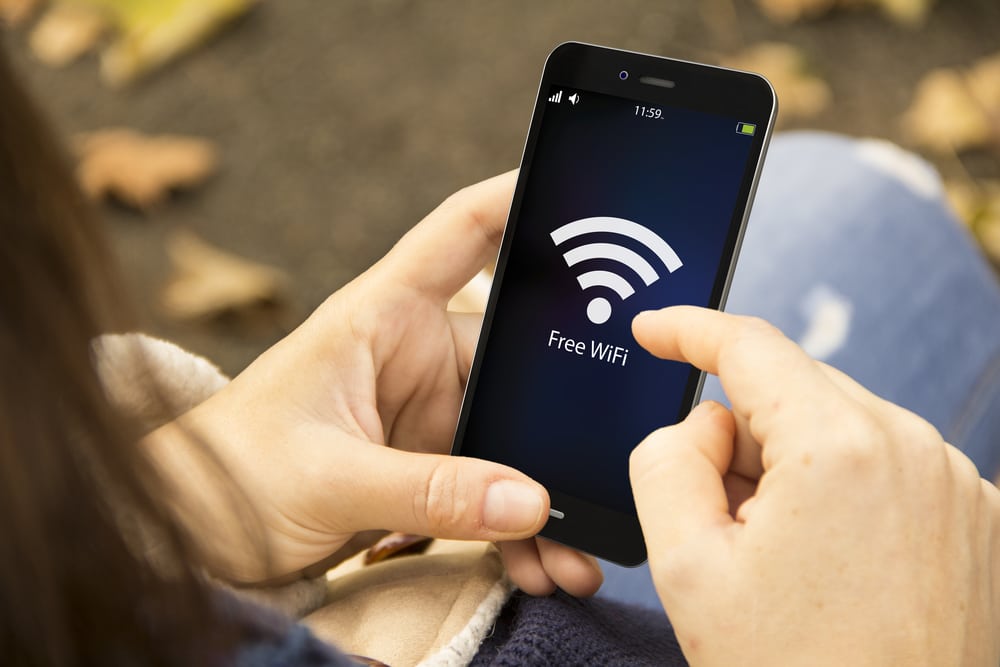 With Wi-Fi availability becoming a norm, providers are looking at new innovative WiFi-based products to maximize the value of mobile broadband. Aiming for more context-aware services, Wi-Fi Alliance turned on its WiFi Aware certification program Tues. The technology is expected to enable products to discover other devices, apps and information nearby, before making a Wi-Fi connection.
According to the alliance, Wi-Fi Aware makes contextual awareness more immediate and useful, enabling personalized applications that continuously scan surroundings, anticipate actions, and notify you of services and selected preferences.  This will enable vendors, operating system developers and app makers to create innovative services based on proximity. The contextual awareness solution is expected to work well indoors and in dense environments, without requiring a cellular, Wi-Fi, or GPS connection.
Wi-Fi Aware-enabled experiences are application-driven. Once an interesting service has been discovered, an app can initiate a Wi-Fi connection for follow-up activity such as photo sharing or playing a multiplayer game. In addition, users will be able to control privacy settings and opt-in to desired notifications. They can also configure an application to offer and/or seek services on nearby devices, exchanging basic information without making a connection to that device.
Here are a few user cases that Wi-Fi Alliance's director of program marketing Kevin Robinson told us about:
Find mobile gaming opponents. With Wi-Fi Aware, mobile gamers can load the latest Warrior game, enter personalized profile information and skill level into the Wi-Fi Aware-enabled Warrior World application, and set preferences to notify him when other Warrior World gamers of his skill level are nearby. Wi-Fi Aware runs continuously in the background of a device and enables continuous and automatic discovery of this information. When a match is made, both users are notified and have the option of starting a game, chatting, exchanging in-game content or ignoring the notification completely.
Find contacts at a tradeshow or conference. A user who is attending the Consumer Electronics Show (CES) and has a Wi-Fi Aware-enabled business networking application on her mobile device can be notified of other contacts in her business network that are nearby, without requiring an infrastructure connection. Additionally, WiFi Aware has publish and subscribe capabilities, therefore an HR manager attending CES can set the same business networking application to show her people in her network who are nearby and looking for a job. They can then send tiny messages and arrange to meet without using a network connection. As a job seeker, a user can set the app to "publish" that he is looking for a job while attending the show.
Share rich content without the cloud. A user attending the crowded Austin City Limits music festival using a Wi-Fi Aware photo sharing application can take a picture of his favorite band, and his followers through the app who have selected to receive updates about this particular band will receive an alert that a band picture is available. The photo sharing app could implement WiFi Direct for a device to device connection to share the photo without requiring connectivity to the cloud, which is extremely useful in crowded or dense environments when a network connection is often degraded.
Silicon vendors have already started to certify Wi-Fi Aware technology for smartphones, tablets and various other consumer electronics products. The first Wi-Fi Certified Wi-Fi Aware products which form the test suite for the certification program are Broadcom BCM4358, Intel Dual Band Wireless-AC 7260, Marvell Avastar 88W8897 802.11ac low power WiFi combo chip, and Realtek RTL8812AE 2×2 a/b/g/n/ac MiniCard.